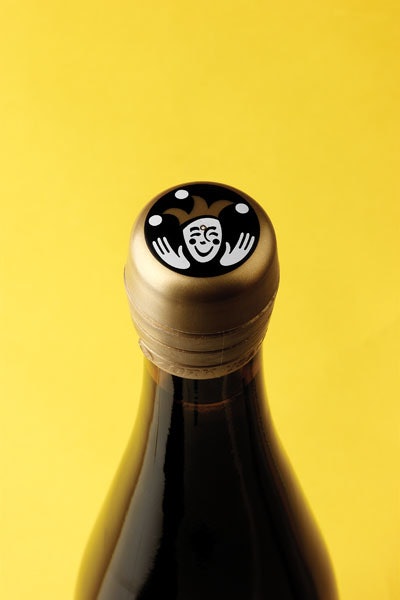 It's the winery's first use of the closures, which are custom-printed with the Muse logo.
The Zork closure system looks like a screw cap and pops like a cork. It features a distinctive corkscrew swirl-contoured, tear-away neck band, a tamper-evident metal cap, and an inner foil oxygen barrier.
Solomon president Scott Heron explains that the Zork makes the bottles easy to open and reseal, and removed any risk of taint the company had with its previous natural cork seal. "Our previous vintage used a T-cork covered with a polyvinyl chloride capsule and shrunk. These were added production steps that were awkward," he says. "As brand sales increased, it became more difficult to get high-speed production and efficiencies from the [portable contract] bottling line. So the Zork solves several things on the production side including easy insertion. We get a better overall seal, and our bottle sparge is maintained. We have greater product integrity for a longer period of time."
There are also notable benefits for users. "It's just fun to use," explains Heron. "After the loop of material is peeled from the base of the Zork, you hear the pop of a cork as you remove it. The Zork is a win on the production side, but is also an enhancement to our overall Muse package."
"Another big benefit of the Zork is the resealability," adds Rich Boone, Solomon's director of marketing. "It makes a much tighter reseal not only on the Muse bottles, it also fits on any number of bottles. People will retain these Zork closures, complete with our logo, and use them on other bottles of wine. So there's a continuous reminder of our brand even as users consume other wines."
The Zork's materials cost versus the previous cork and capsule materials are within a penny or two, a small price to pay for the closure's benefits, Heron says. However, Solomon management doesn't feel that the Zork is appropriate for the company's upscale brands, like Cloud 9, at least not yet.
"It's a closure targeted at wines intended for immediate or short-term consumption, which is exactly what the Muse brand is," Boone points out.
Companies in this article