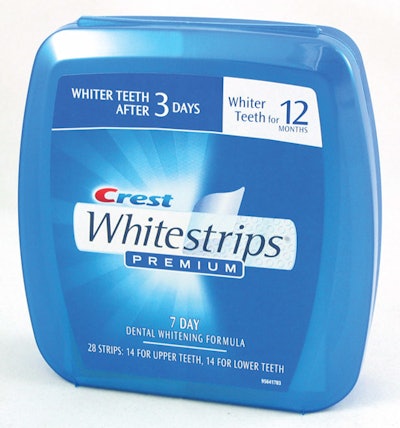 November is when many of us pay homage to all we are thankful for by carving out time for our families (as well as a typically over-indulgent portion of Thanksgiving Day turkey.) What better time and way to serve up some thoughts on innovation for you to reflect upon this holiday season than to do so by drawing parallels to food?
Design and innovation are passions of mine, in addition to food. Among their similarities, they both require a balance of science and art, and both often end with a somewhat unexpected, truly remarkable, serendipitous outcome. While the following steps are certainly not meant to be an all-encompassing recipe for innovation success, they provide a glimpse at some of the core ingredients needed to produce successful innovation for a brand. How many of them do you act on at your company?
Step one: Define innovation. I am blessed to be married to a professionally trained chef. We still chuckle thinking back to when I was trying to woo her with my cooking skills early in our relationship. Spaghetti, jarred sauce, and iceberg lettuce were my ingredients of choice. I remember staring at my options for Parmesan cheese in the store and opting for the green-canned variety. "Cheese is cheese" was my line of thinking. Eight years later, believe me when I say that I fully embrace Parmesan Reggiano, aged 22 months, and would never go back.
As you think about innovation, don't make the same mistake I did. Cheese is not cheese and innovation is not innovation. While my story ended happily (perhaps my naivety was endearing to my wife), yours may not. You will not likely find true innovation unless you clearly align your organization on the type of innovation you are seeking.
Dimensions of innovation
Different people have different ideas of innovation. Are you seeking disruptive innovation (a la Clayton Christensen) or incremental innovation? Technical or commercial? Graphic or structural? Internal (e.g. cost savings) or external (consumer facing)?
For example, the role design can play often transcends what was intended, taking a brand further than was imagined. SC Johnson's Windex bottle is a case in point. It was initially "defined," funded, and undertaken as a cost savings and environmental exercise, with a change in bottle resin from PVC to PET. These objectives provided the loose design project parameters. However, the creative team also allowed for flexibility and exploration to "do what is right for the brand."
Through consumer observation and ethnography, historical brand analysis, overseas category influencers (Europe and Asia), and a manufacturing innovation, the original objectives were met. In the process, more significant innovation was achieved that changed the look and function of the sprayer worldwide, making it more user-friendly.
The type of innovation you seek will impact everything downstream—how you organize, your approach, how you fund, who participates on the team, the design of the packaging, etc. So don't try to find that next great innovation before you define what it is you actually seek.
Step two: Organize innovation. After you've defined the general type of innovation you want, you must ensure that all the right ingredients are in place before you start cooking. Just like a chef works with indispensable, basic ingredients (salt, pepper, onions, etc.) that find their way into just about every dish, an organization charged with identifying brand innovation needs several basic and core elements to ensure success.
These elements include:
• The right reward system. The innovation group needs to be allowed to operate under a different reward and recognition system than other departments. Typical "good business" decisions (i.e., extreme risk aversion) can kill innovation. Therefore, the typical constraints and measures must be removed or modified for the innovation group. This group needs to be allowed to take incredible risks without (much) consequence.
• An appropriate culture. Imagine working in a Fortune 500 company where every other group is playing by a different set of rules. This will put pressure on the innovation group. From the top down, the company needs to start supporting this group, and then walk the walk.
• Sufficient funding. No innovation group can succeed without adequate funding. If you say innovation is core to your brand's success, put your money where your mouth is.
• A nurturing environment. Establish an innovation process to develop platforms and seeds of ideas and to foster their growth and evaluation, while not limiting potential. Be prepared to adapt and evolve the process. It is critical to realize that innovation is born from an innovative process. The moment you think you have the "right" process in place, you may be getting stale. Don't be afraid to shake things up.
Step three: Innovate strategically. Stick to your strengths in your quest for innovation. Start with what you do well, what you stand for, and the reasonable adjacencies—those white-space areas on the package that consumers logically link back to your brand equity-that will still be "on brand." Crest Whitestrips is very effective in this approach. Its hinged plastic tray contains extensive white space around the small primary and secondary labels.
In the food world, even the best chefs know their limitations. Emeril Lagasse has great range in his ability, but you don't see him tackling Asian fare. It exceeds his expertise, and even if he excelled in this genre, it would be a disconnect for his target audience and "off brand." It's like Harley-Davidson trying to dabble into commercial innovation by extending its brand into cake decorating. Really. Harley-Davidson tried this.
Know your limits
The same idea of understanding your limitations needs to be top of mind for your brand when it comes to innovation. Crest can innovate with whitening products beyond toothpaste (Whitestrips, Night Effects) because it's on-equity and in line with Procter and Gamble's mission of creating healthy smiles. Could Crest develop the next great thing in oral anesthesia? Probably. P&G has vast technical and financial resources. Would it be smart and on brand for Crest? Probably not.
Step four: Innovate how you source innovation. There's a show on the Food Network, called Semi-Homemade Cooking, for time- and budget-strapped home cooks. On the show, Sandra Lee modifies off-the-shelf food products by adding a twist to call the end creations her own—all without too much fuss or cost.
There's a lesson here for innovators. One common misconception (or predisposition?) is that innovation means "home-grown." It's the new formula developed in your lab, or the new tech spec enhancement drummed up by your engineer. This is all well and good, but home-grown innovation can be costly, time consuming, and quite frankly, often unnecessary and unspectacular.
Scores of remarkable ideas are waiting to be commercialized by finding the right, willing partner. P&G is one company that appreciates these possibilities. The company seeks more "connect and develop" opportunities than "research and develop" opportunities. This approach enables P&G to find great, innovative ideas and technology at a fraction of the time and cost required to grow them in-house. In the process, P&G can focus on what it does best—branding and product marketing.
This was the case with P&G's Swiffer brand of sweeping, dusting, and mopping products. Kao originated the concept for convenience cleaning implements in Japan and then P&G introduced it in the United States under the Swiffer brand. The packaging is on target in communicating the convenience value of each product.
At Kimberly-Clark, Huggies Little Swimmer Sun Sensors make it easier for parents to monitor sun exposure in their children with water-resistant sensors. The packaging shows that sensors turn orange once their child's exposure to UVB rays reaches sunburn-causing levels. The idea of these sensors is certainly not new, but what is new is how Kimberly-Clark has seized this technology and connected it with the Huggies brand to target caring parents—and cemented the relationship through packaging. The Little Swimmer Sun Sensors package received a Best of Show award at the Flexographic Technical Association's 2007 Excellence in Flexography Awards for its printing quality. The vivid colors help shoppers understand clearly what the product does.
Step five: Try and try again. It's the whole ready, aim, fire metaphor. Companies often spend too much time getting ready and aiming when we should be firing and learning and firing again.
My wife's spinach dip is a perfect example. It's been a 10-year "launch and learn" experience. Never satisfied, she iterates this signature appetizer (frequently, thankfully) and each time she experiments and learns, making the next time around even more spectacular. The end result is what I promise to you is the best version of this popular dish anywhere.
Or, look at this sequence of ready, aim, fire in the context of rapid prototyping. Spend a little. Learn a lot. Fast. This approach needs to be the mantra for your innovation focus. Jones Soda has put just this spin on its go-to-market strategy. The niche-beverage company throws a lot of new products out in the marketplace and then sees what works. Underperforming products are discontinued. Jones Soda's launches frequently with quirky offerings. "Fufu Berry," moderately carbonated soda in 24-packs of 12-oz glass bottles with customized labels, and "Monster Mojito" soda in ghoulish four-packs available exclusively at Target stores during the 2006 Halloween sales season, have spawned a cult following (by the summer of 2007, 187 million bottles had been sold since 1996).
So consider some of the above thoughts an appetizer into the world that is brand-packaging innovation. Take them in. Chew on them. And plan on starting 2008 by putting some bite in your approach to innovation.
LAGA is a design and innovation firm with offices in Cincinnati, New York, and Chicago. Contact Brian Erdman at 513/961-6225 or berdman@laga.com.

Companies in this article