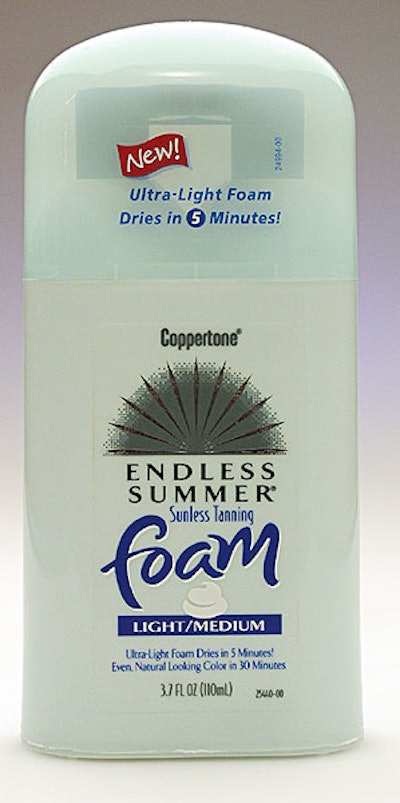 The product mixes and expels through an HDPE dual-chamber foamer from Owens-Illinois.
Schering-Plough says it selected the closure in order to provide a consistent combination of ingredients and to deliver its sunless tanning product to the skin so it dries quickly and avoids staining.
The package, an injection-molded polypropylene container, includes a base, a body to load two cartridges, a cap, and two foaming dispensers. The translucent cap showcases the dual foam-dispensing nozzles affixed to the filled cartridges.
One cartridge holds a white lotion containing dihydroyacetone, which contains moisturizers to help soften, smooth, and hydrate skin. The other cartridge holds a pink lotion containing a color activator that's a protein complement to accentuate color development in the skin. Both lotions are kept in separate chambers until the time when they need to be mixed.
Schering-Plough says the ingredients in Endless Summer combine for an even, natural-looking skin color in 30 minutes.
Companies in this article