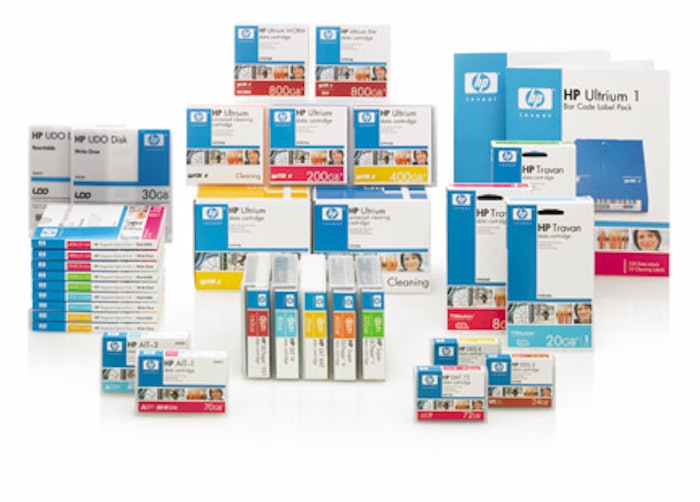 At Hewlett-Packard, potential abounds for CP. The main challenge is answering 'how?' The steps are similar in approaching any product
manufacturer. Determine where staffing is short, then leverage your experience and capabilities. Present both a business model and a
partnership model.
Hewlett-Packard (HP) has a help-wanted shingle hanging on its door that reads, "Wanted: Contract Packager. Experience Required." Within the past few years, the role of the contract packager (CP) has become more significant to the HP business model. In the highly competitive marketplace of electronic hardware, the percentages of revenue spent on packaging, distribution, and logistics are interesting targets for cost reduction through simple operational improvements.
Many of these opportunities have been recognized for some time, but limited resources always seem to place enhancements and cost reductions low on the priority list, especially at a time of rapid product introductions.
We will discuss the engagement of a CP from the perspective of an electronic computer manufacturer. However, HP's diverse use of outsourcing could provide clues for contract packagers as they approach other large-scale product manufacturers with their services.
The term contract packager holds different meanings among various packaging professionals. For me, the term always conjured up images of a bottler or of flexible packaging. But as this year's Contract Packaging Association annual conference made clear, contract packaging is huge in scope.
For example, within HP, the term is generally associated with packaging work accomplished by anyone who is not an HP employee or any company that is not an HP entity. The definition covers a spectrum of possibilities, from the placement of an in-house, independent contract designer to a company providing full turnkey services halfway around the world.
Range of work
The actual work, however, can range from initial product conceptualization and design to actual performance of the pack-out and shipping services. Figure 1 represents a typical HP product life cycle, divided into areas of interest to the packaging community. The flow chart shows that a product is conceptualized by studying customer needs and projecting the marketplace. Subsequent functions are the engineering development cycle, production, getting the product to the marketplace, and finally, sustaining the product through its life cycle.
External support for each phase is readily available from well-established players in the industry. For example, consider contract manufacturers (CMs) in the center of Figure 1. Both pre-merger HP and Compaq had been using contract manufacturing (CM) for close to a decade. As a product family matures and less engineering attention is required to maintain day-to-day production, it no longer makes sense to keep the product in an environment with higher overhead rates.
Hence, the scope of engagement of CM, depicted by the two-sided arrow, covers the production phase. This phase includes associated activities such as inventory and quality control, and procurement.
So it is for the other phases, too. Interestingly, some combinations of functions work well together. For example, merging contract manufacturing with freight forwarding, distribution, and carrier functions has produced contract service providers that manage the "options and spares" side of the business. Figure 1 could depict this activity with an arrow under the production phase that is extended to the shipping and distribution phase.
Where we have most recent change is evident in original equipment manufacturers (OEMs) and original design manufacturers (ODMs). In Figure 1, the arrow representing the scope of engagement of these two entities can cover a wide range of responsibilities. The arrow representing the scope of engagement can cover many phases, with the solid line indicating expected coverage and the dotted line representing solid line "stretch" opportunities for the company. This "stretch" opportunity presents a promising parallel for contract packaging.
For example, some CPs have extended the management of pack operations into managing and staffing back-dock operations because they have demonstrated strength through relationships with carriers and third-party logistics providers (3PLs). On the front end of manufacturing, CPs continue to provide a value-added service with kitting and sub-assembly work.
Background in design High on HP's interest list are CPs that demonstrate internal design capabilities. Within the server business, package designs tend to be more evolutionary. However, with each progressive generation, great cost efficiencies can be found when the package designs target a specific regional application or a customer base.
Examples include a package design to withstand the anticipated rough distribution environment in third-world countries, a country-specific design to address language issues in the packaging artwork, or a combination of products for a specific market offering, such as bundling a server and a storage box into a single package. When a CP operates near a manufacturing location, the experience with the local supplier base and a working knowledge of indigenous materials can provide significant advantages in producing more cost-effective package designs.
Each of these cases is typical in that they describe spot solutions, subsets of larger programs. If a CP has the capability, HP often calls upon it to accomplish the extra work. The greater expertise you can demonstrate as a CP, the wider the potential scope of work that is available. Hence, Figure 1 portrays the opportunity for contract packagers to cover the complete range of the product-development cycle.
Underscoring this opportunity is the realization that many OEMs and ODMs that work with HP house inadequate internal packaging engineering staffing to handle anything beyond HP's basic needs. These OEMs and ODMs are also looking for strong CPs.
Areas of opportunity
The key opportunity for contract packagers within HP lies in the design workload. Within the pre-merger HP, Compaq, Digital, and Tandem companies, in-house staffing was adequate to perform all the packaging engineering activity. Creative design work, studies of alternative materials, and operational improvements were internally driven. While restructuring has maintained the basic functional teams, much of this work has been assigned a lower priority. This is where contract packaging can be of greatest assistance to HP.
Contract packagers who want to fill this gap between the smaller staffing and the higher workload should understand that either they have to undertake a risk of committing resources to a situation where the return on their investment is not well defined, or they have to be able to help develop a specific relationship model.
Internal HP expertise in developing and managing partnerships has focused on the suppliers of high-dollar-item suppliers such as processors, drives, and software, but rarely on packaging. For contract packagers to be effective at HP, they need to bridge this gap by creating a proposal containing solutions with enough detail to support both a business and partnership model.
Develop reasonable estimates
Foremost, a CP needs to obtain the information it will need to build the proposal. But it isn't always easy to gather this information from a large product manufacturer. Why? At HP, collecting this information can be a huge time burden for an already over-worked engineer. However, an interim step could serve as an acceptable compromise, one that is developed around reasonable estimates and assumptions. Obviously, an on-going relationship has to be defined to allow tweaking of the model as numbers firm up and the situation becomes clearer. This use of a phased-in approach can minimize risk all around.
In the proposal, a CP will need to explain to HP what the CP needs in order to constitute a sufficient "win" situation and agree to undertake the project. Previous experience in other industries may give a CP an advantage if it can demonstrate how it has developed prior win-win partnerships with other product manufacturers. In other words, a CP should demonstrate, convincingly, how it could help to make HP more competitive.
The size and diversity of HP's $50 billion supply chain present ample opportunity for a variety of contract packagers. Consider a supply chain structure that has been shaped through years of mergers and the presence of HP's global operations and markets. Then add factors such as more direct distribution to customers and more focus on product customization.
Clearly, no single packaging approach is adequate at HP. For contract packagers, this complex situation creates many opportunities for engagement.
Location of facilities is probably the major factor in narrowing the field of contract packagers who make proposals to HP. Companies with global operations certainly have an advantage, especially if they operate a facility "next door" to one of the CM operations. [CP]
Click here to see the Understand the dynamics within HP sidebar to this story.
Click here to see the Leverage and present your own strength as a CP sidebar to this story.
Click here to see the Winning CP business at one global products company sidebar to this story.
Companies in this article