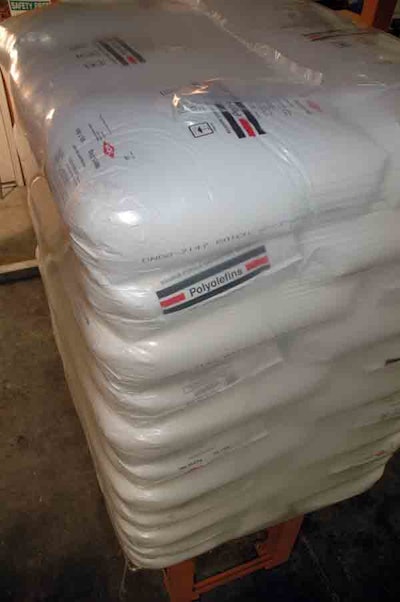 If you source and convert less material, energy usage should go down, as well as greenhouse gas emissions. Less packaging may allow you to improve transportation efficiencies and ultimately put less material into the waste stream. But how does one go about achieving—less?
"There are two key issues to face any time you attempt to take material out of a package—stiffness, which is the rigidity of the package, and toughness, which relates to material strength," says Dow Chemical Company's Jeff Wooster. He should know. A chemical engineer, Wooster holds 42 patents and in 2006 was awarded the TAPPI PLACE Division's 2006 Leadership and Service Award and the Andreas G. Ahlbrandt Prize for a proven history of contributions to the flexible packaging industry.
Wooster explains that stiffness involves the machineability of the material and, secondarily, consumer acceptance. Toughness contends with maintaining the integrity of the contents from the packaging line all the way through distribution to its end-use customer. At some point during the down gauging of a flexible material or light weighting of a rigid one, a performance threshold will be reached where, if you take out any more material, the package fails to achieve stiffness or toughness requirements.
"If you want to push beyond the threshold and continue to reduce material, energy, and transportation costs, then it is necessary to apply higher-performance materials," Wooster said. "We frequently see total material usage go down 10 to 20 percent after the transition to a higher-performance material."
Dow faced a threshold of its own in the early 1990s when the company wanted to reduce the material content of its polyethylene-based shipping sacks used to package and transport resins. These heavy-duty sacks had to be tough. Each held 50-to-55 lb of resin. The sacks are shipped all over the world in pallet loads of several thousand pounds each. Every sack may potentially receive rough treatment either from material-handling equipment or workers.
Dow selected its ELITE enhanced PE as the means of breaking through the material usage barrier. ELITE was the choice because it combined sealability and stiffness; high stretch and high puncture resistance; impact strength and processability; and stiffness.
Just because the designers wanted to use a Dow resin for a redesigned shipping sack did not mean the rules of packaging were ignored. The packaging team had to justify the increased pound-for-pound cost of ELITE over the PE it was replacing. They did so by calculating the total lifecycle advantages—less material purchased, converted, transported, and put into the waste stream.
Then the packaging team collaborated with Dow's shipping-sack suppliers in the operational conversion to the enhanced material. Conversion involved everything from developing new processing parameters to training machine operators, and package integrity testing—everything that goes into the substitution of one material for another. The transition focused on year-over-year package performance improvements. In 1993, shipping sacks were 7.8 mil thick. By 1995, the sacks were 6.3 mil. In 2001, the sacks were 4.7 mil thick, which meant that 5 million fewer pounds of PE was being sourced, converted, and transported when compared to the 7.8-mil sacks.
A number of points need to be drawn from the shipping-sack example. Pound for pound, ELITE PE cost more than the PE it replaced. If the buying decision was made simply on material cost rather than total life cycle impact, ELITE may not have been used, and the sustainability gains never realized. Sustainable decisions should involve life-cycle analysis.
Sustainable packaging isn't like an automatic coffee maker—put in the ingredients, let it brew, and come back later for a full pot. Dow worked with its suppliers for many years to increase package performance. Sustainable packaging requires incremental improvements.
PE is not a renewable resource. Yet, the ELITE shipping sacks are arguably more sustainable than the ones this resin replaced. For the foreseeable future, sustainable packaging will focus more on reducing energy consumption, greenhouse gas emissions, and waste generation rather than whether a resource is renewable or not.
"You can't just look at a material such as corrugated board and say it is made from renewable fibers and therefore it must be better than a plastic bag, which is made from natural gas," observes Dow's Wooster. "It's not so easy to make that assessment unless you have all the information. We advocate a scientific way of making the decision and certainly life-cycle analysis can help with that. It's not the only thing you need to do, but it is important."
Down gauging and light weighting may ultimately take a package to the threshold of the material's performance. To continue to achieve less, suppliers of fiber, resin, film, glass, and metal must do more through materials science and packaging technology. With the push toward sustainable packaging, can anyone doubt that is exactly what they are doing right now?
Companies in this article