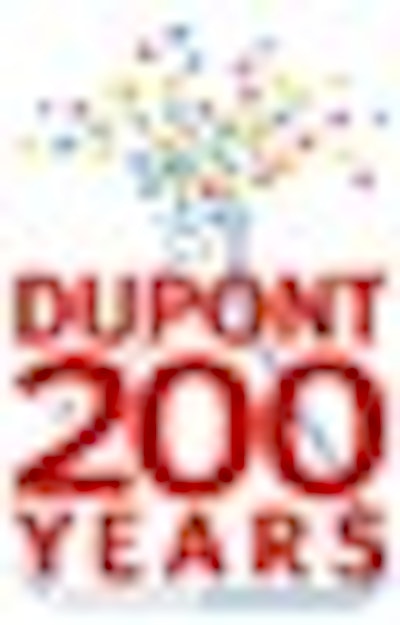 As the company readies for its 200th anniversary July 20, DuPont Co. (Wilmington, DE) announced a reorganization of its business units into five new "platforms" and one new subsidiary, all focused on sustainable growth.
At a special global media briefing last week, DuPont chairman and CEO Charles O. Holliday, Jr., noted: " A company can operate successfully for 200 years only by continually reinventing itself. DuPont people in all of our businesses know this is key to a strong future.
"Each of the five growth platforms has the critical mass to pursue our strategies of integrated science, knowledge intensity and productivity improvement," Holliday added, "while capitalizing on strong market positions, quality products and powerful brands."
The five platforms include Performance Materials, which encompasses engineering polymers, packaging and industrial polymers and the company's interests in the DuPont/Dow Elastomers and DuPont Teijin Films joint ventures. Group vice president Craig G. Naylor will head up this platform. Other platforms: Agriculture and Nutrition; Electronic & Communication Technologies; Coatings & Color Technologies; and Safety & Protection. DuPont's new subsidiary is Textiles and Interiors.
The platforms, reported John Hodgson, executive vice president, were developed from a market study than began in 1998.
Separately, Dr. Bob Hirsch, global managing direct of DuPont's Intellectual Assets business, described how the company plans to license some of DuPont's patents, both through direct marketing and via a new Web site , www.duponttechnologybank.com. Dr. Hirsch said the company has been awarded some 20ꯠ patents, but the company is currently using fewer than half of them. In fact, he says that licensing revenue has grown nearly four-fold since '96, reaching $374 million last year.
Companies in this article