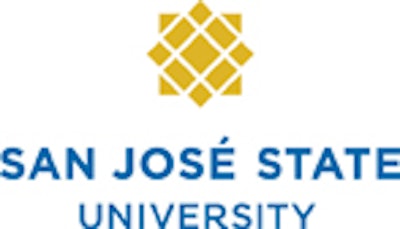 A product manager should understand and take careful consideration of the strength of these relationships, because they affect a consumer's feelings toward a product. When entering a market with a new product it may be beneficial to recognize the relationships between packages and products.
The successful development of a product requires the recognition by manufacturers that a package can to do more than just contain the product and carry graphics. The placement of a product in a particular package should not be a "just put it in a bag or box" decision. The package choice has to fit and augment the consumer's expectations of the product. Packaging can elicit emotional responses from consumers, as noted by Patrick Hanlon in his book Primal Branding. The package can become a distinctive brand feature in itself, and knowledgeable product managers are aware of the importance of package appropriateness. Traditionally, external graphics and shape are parts of a package that gain the most attention, and there exists a large body of research identifying these graphic components with emotions and relating those emotions to purchase behavior. Physical package features such as reclosability, rigidity, and the parsimonious use of materials have begun to be considered by consumers as appropriate features offered by the product/package combination.
One component of package appropriateness that has gained increased attention lately is the perception of the package providing product protection and ease of consumer use without excess. Excess can be perceived as multiple package layers for functional protection, perceived product size enhancement, extra features for consumer convenience, the use of non-renewable materials, and packaging where no package is needed. Consumers are viewing these excesses in packaging as a negative, according to experts who make a living at observing consumer behavior.
There are products like the Apple IPod that use opening the package as part of the product experience, and this has been accepted by consumers. But there exist a growing number of consumers who are evaluating products and their packaging for their "Green" value. This perception of packaging contributing to the waste stream began in the 1970's and is being reinvented as a key concept in "SUSTAINABLE" packaging.
At San Jose State University we have conducted an investigation of the preconceptions of college students towards different package designs. Our thought was to see if college students think all that much about packaging, and if they do, what do they think. In addition to evaluating their preconceptions towards packages we also looked at their attitudes towards specific product groups in order to match expectations of products with appropriate packages. Our study evaluated blank packages with no copy or printing on them so as not to bias the results. We compared glass and plastic bottles, several flexible pouches made from different laminations, paperboard cartons, and tubes. To summarize the study, the college students felt that flexible packages and paper-based laminations were perceived as environmentally friendly. Glass bottles were viewed as most appropriate for wine and upscale food products. Plastic bottles were convenient, although viewed as wasteful even if information on recycling was included. Lastly, returnable refillable bottles for milk and soft drinks were perceived as hip! 
Fritz Yambrach, director of packaging at San Jose State University, can be reached at yambrach@casa.sjsu.edu.
Companies in this article