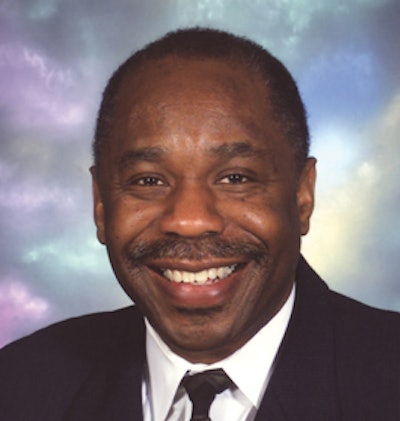 Allegations are that recent product launches by R.J. Reynolds encourage nicotine consumption by children and that that's the company's strategy. In particular, it's alleged that packaging is a core component of that strategy. It's not the first time that R.J. Reynolds has been accused of child exploitation. Remember Joe Camel? But, the more recent allegations are not a case of Joe Camel redux; this time, they address both physical components of packaging—graphics and structure.
Of no surprise is that R.J. Reynolds roundly denies the allegations. It is not the objective of this article to judge the validity of the allegations but rather to examine them for lessons and insights. Consumer packaged goods companies (CPGC's) outside of the tobacco industry that view themselves insulated from the controversy are mistaken. There can be consequences that can impact CPGC's, in general. That argument will be developed subsequently, but first, some background.
Going up in smokeless
Camel Snus (the Swedish word for snuff rhymes with noose) is pasteurized tobacco in small, porous pouches, packaged 15 to a metal box. A pouch is placed inside the mouth, under the upper lip; but, while being smokeless like snuff, Snus does not necessitate spitting. The tobacco juice is swallowed, facilitated by the product's low-moisture and low-salt contents which trigger less saliva and by a variety of "flavors."
Snus would seem to address at least two adult groups. One is users of conventional snuff, who want to indulge their desire for nicotine discreetly, without the tell-tales of spitting and discolored teeth. The other is smokers who want their nicotine while in locations where smoking is banned.
Melts in your mouth

This new category of dissolvable tobacco consists of a trio of Camel brand products. They are made from finely- ground tobacco, flavored, and formed into various shapes. Each is a nicotine-delivery system, differing in the amount of time required to dissolve in the mouth.
Camel Orbs are mint-size pellets. Camel Strips, true to the name, are film-like strips, to be placed on the tongue. Camel Sticks are twisted, but otherwise are in the shape and size of toothpicks. Each product is packaged in a pocket-size, opaque plastic dispenser. The products are substitutes for cigarettes, and ostensibly, target present-day adult smokers.
So where's the child's play?
R.J. Reynolds likely knew that defending the launches as targeted at adults would not shield the company from criticism; such would be a naïve expectation when tobacco and nicotine are involved. Predictably, Snus has come under fire as a possible cause of mouth cancer (in fact, the product carries such a warning) and Orbs, Strips, and Sticks have drawn fire as possible substitute addictions. Theoretically and ideally, those criticisms are meant to protect adults, who should be the sole users; children should not be part of the equation. What, then, is the rationale upon which critics claim that the products also target children? In a word, packaging.
Each product sports brightly-colored packaging, hues that appeal to youngsters, so say the critics. The colors and the other graphic elements convey an image that is "fun" and "cool." The argument continues that, were the products exclusively geared to adults, the packaging would have a different look.
Structurally, the packaging is not only compact, but sleek, even incorporating an ergonomic indentation that makes dispensing easier. These, allegedly, are features that also make it easier for, say, teens—known for sneaking a smoke—to use the products, openly. In all, graphics and structure coordinate, such that an unsuspecting adult, at a distance or by casual glance, might mistake the packaging as containing mints, candy, gum, etc. A similar case of mistaken identity might be committed by a hurried, inattentive retail check-out clerk. Later, with pouch, pellet, strip, or stick inside the mouth, the rebellious youngster is almost beyond detection.
Or, maybe not, since behavior might be a giveaway. There is no one-to-one equivalence between the nicotine delivered by a cigarette and what's delivered by the discussed products; actually, the latter are said to be more potent. Foreseeably, a child might take more than one Orb or Strip at a time, or use Snus or Sticks one after the other, resulting in sickness from the ingestion of nicotine.
Doing what comes naturally
The allegations against the packaging of the Camel products are serious and by no means should be dismissed, especially since they come from such agenda-less parties as parents and healthcare professionals. That notwithstanding, the allegations are an acknowledgement of the power of packaging, the abilities to: project an aura; be the bases for new product forms; and, overall, to make the product desirable. It's power, and with it comes the responsibility of exercising it reputably, because of another "p"—perception.
To the degree that packaging is perceived as an exploitive tool, any resulting distrust is not necessarily restricted to the involved industry, category, or brand. An analogy can be made of a consumer who experiences a shady salesman (don't forget that packaging is often referred to as the "silent salesman") and thereafter is skeptical of all in the profession. A negative perception—anecdotal though it may be—can render a consumer unreceptive to accounts about packaging's many contributions to our quality-of-life.
So it is that whenever one CPGC becomes embroiled in controversy that casts aspersions on packaging, all other CPGC's have an incentive to hope that the embattled company is able to tell its side honestly and convincingly. Some critics can't be won over, but even within those ranks are those who will acknowledge a good-faith effort.
There's a catch-22 to being in the tobacco industry: a company has to pursue growth, in part through new products (as is the case in other industries); yet the nature of its products assures an awaiting army of critics. Additionally, the most that the company will receive from other industries is moral support as opposed to the public variety. From an objective perspective, the Camel packaging embodies convenience, utility, and communication cues, in ways that expand the category and that provide new use experiences. If the packaging did the same in another industry, it would receive praise and recognition.
Your reputation precedes you
Regardless of its industry, however, a CPGC would benefit from forethought, internally playing devil's advocate in brainstorming the ways that its packaging can be misunderstood or negatively interpreted. A good dose of package design research could prove valuable, too. Then would be the time to design out the packaging's vulnerable traits, assuming it can be done without unacceptable sacrifice of function. If some of those traits must be retained, the company should devise a plan to explain and justify them and should have that plan at the ready, in anticipation of criticism.
Packaging already has a full plate with the challenges of sustainability and the oh-so-willingness of some to make packaging a convenient scapegoat. Sustainability is about the survival of the planet and the only instinct within a society that rivals self-preservation is protection of the young. Packaging doesn't need additional hits to its reputation, least of all that of a tool for child exploitation.
Sterling Anthony is a consultant, specializing in the strategic use of marketing, logistics, and packaging. His contact information is: 100 Renaissance Center-176, Detroit, MI 48243; 313-531-1875 office; 313-531-1972 fax; sterlinganthony1@sbcglobal.net.