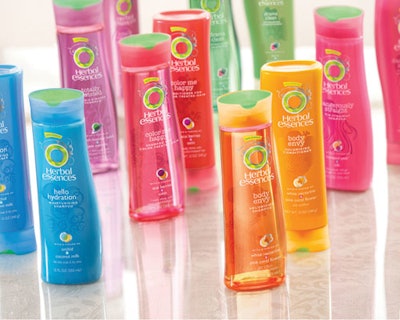 Uh-oh, could it be bad news for national brands? It looks like more and more retail stores are finally beginning to "get it."
Retailers are increasingly starting to work like independent national brands, not just real estate agents who sell other people's brands. Nowadays, to retain customer loyalty, stores cannot simply offer low prices. They have to provide better products, better service, and a better experience—in other words, build themselves as a brand and act like a marketer. In doing so, they are focusing on the consumer by making the shopping experience easier, more engaging, and ultimately, more enjoyable.
As stores become more powerful marketing tools, the role of package design has become essential to success. National brands must learn to tell their own story within the new "store-as-brand" paradigm, in which retailers are branding their own store displays and beginning to leave national brands out of the mix.
Remember when store brands were found in generic-looking packages? At some point, there was a shift, and store brands started designing packaging to be category-specific to "knock off" the design of the leading national brand that competed against them. Today, the trend is for stores to build their brand by creating one identity system and using it across all packaging throughout the store. On one hand, it helps create a consistent look for the brand. On the other hand, it also can dilute the brand image.
As a result, there is plenty of opportunity for national brands to compete effectively against this surge of private-label brands. One key is providing a meaningful point of difference that elevates the value of the national brand in the consumer's mind. Meaningful brands deliver value beyond products that compete largely in terms of lower price.
Safeway and Procter & Gamble reflect two different approaches to creating value for shoppers. Safeway's Eating Right brand leverages packaging color and graphics to deliver a single message—good for you. It does so across the brand's multiple product lines. But national brands have the wherewithal to use packaging to establish category leadership.
Cozying up to consumers
Procter & Gamble, for one, looks to establish a deeper relationship with its consumers. Instead of using the same branding and graphic approach for Tide, Herbal Essences, Febreze, and Charmin, P&G has created unique identities for each brand. The packaging communicates P&G's expertise within each product category.
The notion of a meaningful difference also extends to the package structure. This is one area where national brands should look for differentiation, because private-label brands often can't shoulder the costs of more inventive package structures.
Brand owners should ask themselves three questions when considering differentiating through structure. First, how can I use shape and materials to provide aisle disruption in my category? Second, what are the packaging gaps that offer unmet consumer needs in my category? And third, how can I use structure to create an attention-getting package that drives impulse sales?
Other national brands provide a meaningful difference to their private-label counterparts as well, and we will examine those later. First, let's take a trip around the store to see how retailers are re-creating themselves as a brand.
Just as Starbuck's changed the coffee culture, specialty retailers like Whole Foods and Trader Joe's have gotten closer to the consumer and created a devoted following.
A unique positioning and "personality" is key for retailers in creating a powerful brand. Trader Joe's makes its stores more approachable by creating a voice that is quirky, fun, and engaging. The company has a unique story, and it is reflected in everything from product selection to the stores' distinctive chalkboards and signage. Even the employee uniforms (Hawaiian shirts) are memorable.
Whole Foods is also very disciplined in its philosophy and brand strategy, from its in-store communication to its all-natural products. The brand, emphasizing health and wellness, has been instrumental in taking organic products mainstream.
Light illuminates the picture
The design and layout of a store is critical to a retailer's success. Lighting, color, texture, and graphic materials contribute to creating a cohesive brand. Pathmark's recently redesigned supermarkets are a prime example.
Customers entering the Pathmark store in Edgewater, NJ, immediately notice a new Produce Market featuring freestanding wood fixtures, specialty lighting, and a richly toned, warm color palette from floor to ceiling. Adjustable track lighting animates the fresh produce that surrounds the department and makes the products seemingly jump off the displays.
Further enhancing the produce department is signage containing eye-catching photography of fresh fruits and vegetables, combined with phrases such as "Just Picked," "Farm Fresh," and "Vine Ripened." These claims reinforce Pathmark's "Go Fresh, Go Local" positioning. That theme is reflected throughout the store.
Together, these merchandising and design elements are intended to project a sense of authenticity by reinforcing Pathmark's connection to the New York tri-state area, where the company operates the majority of its stores. For example, the deli has been branded "The Original 59th Street Delicatessen" and the bakery is called "Chelsea Bakers." Both are reminiscent of old-style New York shops. Likewise, stainless accents and bleached wood panels give "Chesapeake Seafood" a svelte, clean veneer, suggesting a fresh catch from local shores. The goal is to drive home a sense of the familiar while communicating the idea that Pathmark—a genuine homegrown retailer—is the place for local specialties.
Some supermarkets provide layout innovations to help differentiate their stores and create a more streamlined look. Their ergonomically oriented layouts make stores more customer-friendly. "Convenience-store" formats provide a store-within-a-store area that enables shoppers to pick up a few items without having to explore all the aisles. In addition, many stores use engaging in-line features and interactive point-of-purchase displays. Both of these aids help communicate brand messages and make shopping more fun and interesting.
The maturity of private-label brands
The Store as Brand concept is extending into retailers' own packaged goods. Retailers' increasingly sophisticated packaging strategies include more robust use of color and photography to appeal to the senses. These tactics are encouraging consumers to take a closer look at private-label brands.
The private-label concept began as a cheaper alternative to national brands. It was positioned to the right of national brands and was 20% less expensive. But during the past several years, enormous improvements in package design and materials, product quality, and consumer segmentation have changed the playing field. Subsequently, smart private-label strategies have allowed supermarkets to compete with the Whole Foods and Trader Joe's of the world. Today, private-label brands are receiving more prominent shelf space than ever inside the store, as retailers understand the importance of their own products in making their stores shopper destinations.
The ultimate litmus test of a private-label brand is whether it can stand on its own. Safeway, for example, changed its product mix, added variety, and built huge, successful private-label lines. Both Safeway's "O" organics line (designed to compete with Whole Foods), and its "better-for-you" brand, Eating Right, will be sold at competing grocery chains this fall. Eating Right leverages an uncluttered package design, making the product name an art element, positioned prominently in a green square on the label of each product. This single message on each package, suggesting a healthful product, transcends many product categories. National brands typically can't match such broad exposure around the store.
Each of these in-store branding tactics—layout, point-of-purchase displays, and private-label packaging—has become profoundly more sophisticated. For national brands to survive in this environment, their packaging will have to create a meaningful point of difference and also provide visual disruption in the store aisle.
Who is doing it well? Take a look at recent developments in packaging for StarKist and Splenda.
In response to consumer needs, StarKist introduced tuna in a distinctive package for the category—a retort pouch shelved amid a sea of stacked tuna cans. StarKist's structural evolution provides several benefits for the consumer. The retort pouches are easy to open, portable, and eliminate the mess associated with draining liquid from a can.
Beyond addressing multiple consumer needs, the package structure creates more "real estate" for staging and building the brand. Graphics that appeared very small on a can are much larger across the label area of a pouch.
Splendid Splenda packs
In the sweetener aisle, Splenda recently introduced a line of "minis"—small dissolving tablets—in a portable dispenser that hangs from a shelf peg. This product form and its packaging differentiate Splenda from other sweeteners and visually set it apart. As a result, consumers can find the product more easily, encouraging impulse purchases.
By funding their R & D and marketing efforts, national brands can embark on package redesigns and product innovations that are the direct result of category, consumer, and market changes. These strategic initiatives will allow national brands to continue to survive and thrive in the ever-changing retail environment.
When all is said and done, the burgeoning Store as Brand philosophy can be a win-win for both retailers and national brands. Consumers will always seek out stores where shopping is easier and they're confident of finding superior products and value. Retailers' long-term profitability will be linked to providing quality brands and satisfying shopping experiences. As long as national brands and retailers continue to develop these partnerships, each will find loyal customers and reap bottom-line rewards.
CBX is a full-service branding firm with offices in the United States, Europe, Latin America, and Asia-Pacific. Contact Rick Barrack at 212/404-7970 or rick@cbx.com.
Companies in this article
Videos from All Packaging Machinery Corp.