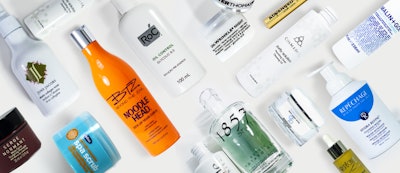 With customer preferences shifting to diversify sourcing away from China, VB Packaging, a family-owned business of 30 years located in Mexico, has seen a surge in its North American operations over the last few years. To increase its value to its customer base, this custom packager has added silk screening printers alongside its 70 injection machines to offer customers more branding abilities.
VB Packaging injects dispensing caps of various types and neck sizes, jars, and blow-molded bottles made of a wide range of plastics, including custom solutions. The company serves many industries, including personal care, home cleaning, food and beverage, cannabis, and nutraceuticals.
In response to evolving market trends, the company has also introduced decoration services. The silk screening printers can print up to three inks per product, which brands can utilize, rather than applying a label, to create eye-catching and tactile product designs to draw in consumers.
"The silk screening is the smoothness and texture on the container, which can increase the number of customers that perceive your product to be of high quality versus a normal label which everyone has," says Miguel Villarreal, I am the VP of sales of North America and Mexico.
Each ink is applied in a pass, using a filter the machine then presses the design of the individual inks onto the product container. A UV light drying process seals the inks in place as a durable finish.
VB Packaging can decorate small tubes of two centimeters in diameter up to bottles and jars 12 centimeters in diameter, and of various shapes, such as circle, oval and square. The printers can run an average of 40-60 bottles per minute. The silk screening is not limited by the texture of the bottle or jar, according to Villarreal.
Companies in this article