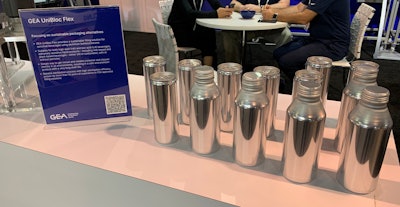 Michael Costa
GEA highlighted two new beverage tools for manufacturers at PACK EXPO Las Vegas, with a focus on aseptic aluminum bottling and dosing for drinks with additives, like bubble tea.
GEA's UniBloc Flex system offers a sustainable, aseptic filling solution for sensitive beverages in aluminum bottles and cans with closures. The UniBloc Flex system is available in a fully featured version, and a more simplified machine, so a manufacturer can choose the option that best fits their operation and beverage production goals.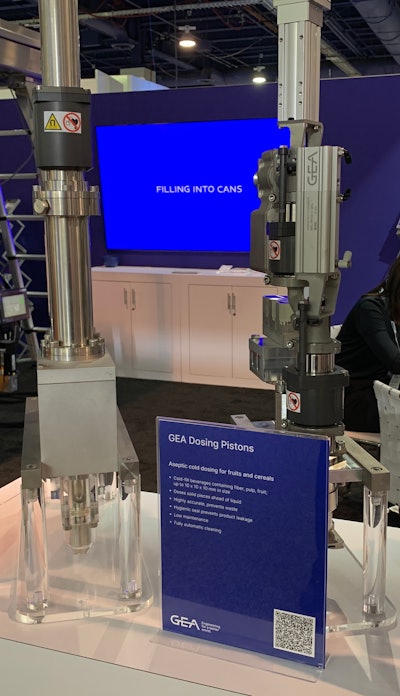 GEA also introduced its dosing pistons for additive drinks, like bubble tea with tapioca particles. The pistons can add fiber, pulp, fruit, and more up to 10 x 10 x 10 mm in size, and adds pieces ahead of liquid during production. The pistons feature a hygienic seal to prevent product leakage, and fully automatic cleaning.