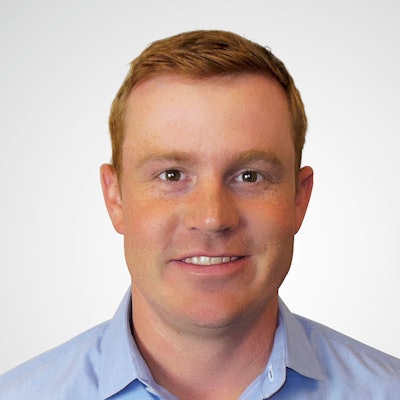 I just had a curious encounter with my pre-pandemic self.I was notified by email that I'd be receiving a refund for concert tickets I purchased on Feb. 20, 2020 and had subsequently forgotten. The May 2020 concert never occurred, I have no doubt about that, but they must've finally gotten around to refunds. I don't even mind having floated them a small, interest-free loan for 19 months, since it was a pleasant surprise to discover money was coming my way at all. But the experience got me thinking about that period of uncertainty and naiveté, and how far we've come to be here, back at PACK EXPO Las Vegas. Unlike that concert, this is really happening.
It turns out that on the morning of that same date, Feb. 20, 2020—or so my credit card statement would have me believe—I'd booked a flight for 2020's PACK EXPO East, which I would attend March 3 through 5, 2020, two weeks after purchasing forgettable concert tickets. PACK EXPO East was the first show where hand sanitizer was more of a must than handshakes. There, I recorded an uneasy UnPACKed podcast with my PMMI colleague Sean Riley where I delicately floated the potential for pandemic-based supply chain disruption, particularly coming from Asian countries where the pandemic was centered at the time. Earlier that day at the convention center in Philadelphia, David Smith, a former Johnson & Johnson exec and now a member of Packaging World''s editorial advisory board among other projects, had warned me of what was likely to come. It did, and then some.
---
PACK EXPO Las Vegas and Healthcare Packaging EXPO (Sept. 27-29, Las Vegas Convention Center) will reunite the packaging and processing community. With over 1400 exhibitors, no other event in 2021 will bring together a more comprehensive gathering of suppliers offering new products, technologies and solutions. Attendee registration is now open.
---
Not a week later, I was at a Chicago sustainable packaging conference where big brand presenters were dropping out at the last minute since their corporate offices forbade them to travel. It was the first time I heard of a Zoom call, as panel presentations were remotely given by Zoom on a big screen at the conference, and I became acquainted with the now-familiar snags ("you're still on mute"). At that conference, I was recruiting brands to join in the PACK to the Future exhibit, at the time still slated for PACK EXPO International later in 2020. I took the elevated train (the "L") home that day for the last time in many months. The next morning, our PMMI Media Group offices closed out of an abundance of caution, and then the tough slog really began. No wonder we forgot about our pre-pandemic plans, like concerts and such.
I only share my personal story of descent into a new pandemic reality since it brings into stark relief how far we've come since those uncertain early COVID-19 days. We've all been touched by the virus one way or another, some like me lucking out and faring better than others. That's why it will be such a relief and a pleasure to see everyone in person once again at PACK EXPO Las Vegas 2021.
In addition to all-new show features like the PACK to the Future exhibit mentioned above, don't miss tried-and-true favorites. You can expect the Innovation Stages to be forward-looking and productive, the Forums to be lively and collaborative, and the Amazing Packaging Race to be inspirational. And that's just the tip of the iceberg.
The Las Vegas Convention Center, it bears mentioning, is among the first convention centers in the nation to gain accreditation as a Global Biorisk Advisory Council (GBAC) Star Facility. As I type this, a mask mandate indoors at the show is in order, and we'll be in compliance. We'll do what we have to do to go on with the show.
Not convinced that we're back? Don't take my word for it. Said Jim Pittas, PMMI CEO, in a public video message on Aug. 24, 2021, "The only thing that will keep us from going through with this show is if we're prohibited from doing so by state or local authorities. We don't think that'll happen."
I, for one, believe him. So welcome back to PACK EXPO Las Vegas. I hope you share my sense of relief. We've taken a long road to get here, but here we are.