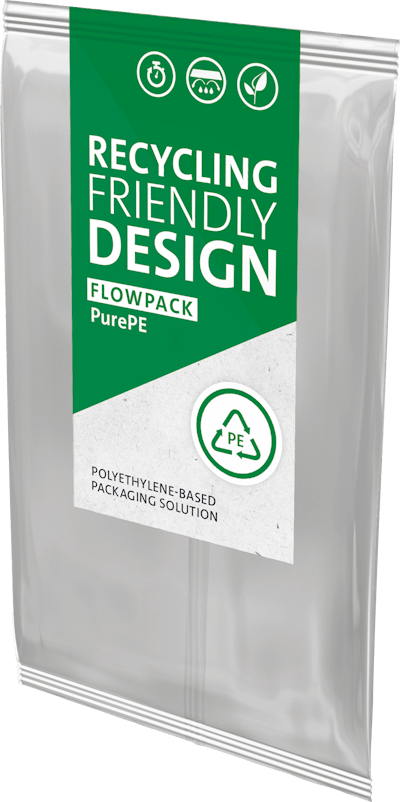 The spectrum of applications ranges from grated cheese to air-dried sausages and jerky, to nuts and snacks and right through to coffee, tea, herbs and grains. Depending on the products to be packaged, the high-performance films can be equipped with different barrier properties. Based on what is needed, the doypacks can be aroma proof and provide optimal protection against moisture, UV radiation or oxygen.
An additional advantage is the excellent machinability of the materials due to their broad sealing range, which results in a high level of process and packaging safety. At the same time, the formation of a sealing layer ensures the simple and efficient in-line application of common zipper systems, which are already available on the market as a PP-based product for flat bags and doypacks.
The Flow Pack Pure-Line can also be printed using Südpak's newly developed SPQ printing technology, which is setting standards in flexo printing with its low carbon footprint.
Companies in this article