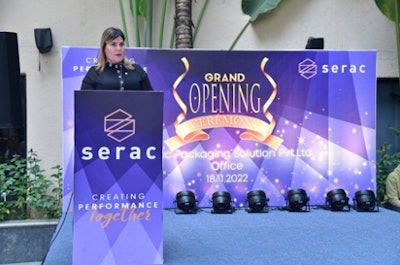 In addition, long-standing partners like Chitale Dairy and Castrol India greatly welcome Serac's official beginning in India.
"As the bond of any machinery doesn't end after its purchase and having a unit here in Pune will only reduce our waiting time for spare parts and provide faster support and services," said Sanket Shah, Castrol's India Engineering Manager. As a result, the prominent 26-year-old partnership between Castrol India and Serac will expand to a greater, more productive one.
Serac's purpose is to offer an immediate and nearby one-stop solution. Deepak Kamat, Serac India's Managing Director, explained that the company's bold ambition is to grow alongside the global market and expand its ease.
Ranking the fifth country with the best sales performance, India paves the path towards paramount opportunities. For years, Serac's association with India has allowed it to witness impressive progress in the packaging industry. Putting the expansion on par with the country's quick-pace development, Serac believes in making the right step in the right place at the time.
Companies in this article