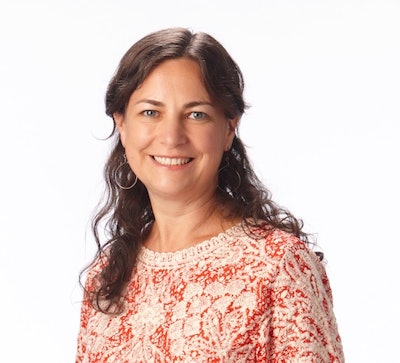 Locker brings over 13 years of experience in strategy and navigating innovation at the intersection of material design and sustainability. She brings expertise in a wide range of industries including polymers, petrochemicals, biotechnology and bio-based materials. The addition of Locker reflects Sabert Corp.'s long-standing commitment to sustainability and continued efforts to deepen its expertise as a leader of sustainability for the food packaging industry.
"Rebecca has built her career on leveraging the kind of solutions that clients depend on to minimize their environmental waste and drive sustainability efforts," said Albert Salama, Founder and CEO of Sabert. "As we continue to help our clients, and by extension, consumers, deliver significant positive environmental impacts, she's exactly the kind of expert we need to grow our sustainability team and continue to reshape the food packaging world for the better."
Locker began her career at ExxonMobil Research and Engineering Co., and most recently served as sustainability lead at Modern Meadow Inc., where she performed a variety of environmental assessments for different consumer goods categories. She specializes in developing sustainability strategies and life-cycle assessments for bio-based products, polymers and biofuels, with a particular emphasis on navigating the complexities of evaluating new and emerging energy and bio-based technologies.
"Over the course of my career, I've focused my efforts on providing innovative solutions at the intersection of performance and sustainability. I foresee great opportunities to do this at Sabert as well," Locker said. "Sabert is a visionary in the food packaging industry, and I am proud to be joining a company that is dedicated to having a lasting impact on the sustainable development of consumer goods and food packaging."
Locker earned her PhD in Biochemistry from the Georgia Institute of Technology. She has played an active role in numerous industrial organizations including Conservation X Prize, TechConnect World, and the American Chemical Society.
Companies in this article