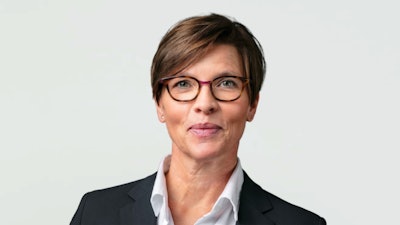 She will reporting directly to the group's CEO, Francois-Xavier Gilbert.
Tronnier said, "It's an exciting time to be joining Lindal. With such strong foundations as a family business and success in the packaging industry, we already have some of the industry's most skilled employees. I'm looking forward to building on this further by retaining and developing our people across the Group and attracting the talent of the future too."
She brings over 30 years' worth of experience in human resources and 10 years as a HR leader in family-owned businesses, corporate groups, and private equity funds. She has extensive knowledge in setting up, developing, and realigning HR departments and navigating transformation processes on an international scale.
Tronnier has in-depth experience in a broad range of sectors within the HR function, including medical technology, FMCG, mechanical engineering, education and apparatus engineering.
In her former role as chief people officer at wind turbine manufacturer Senvion GmbH, Tronnier led the global HR management and internal communications teams. As a member of the executive team, she took the lead on change management, organizational design, executive coaching, and the direction of complex international projects.
Lindal CEO, Francois-Xavier Gilbert commented, "Anette's appointment demonstrates our firm commitment to people management at Lindal. Her depth of knowledge and track record building and leading global HR organizations will prove valuable in further strengthening our culture and cross-regional collaboration."
Companies in this article