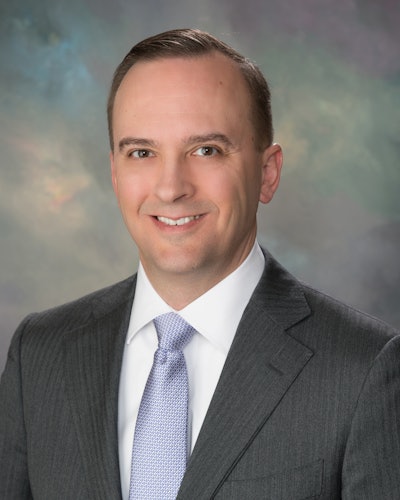 Martin joins Danimer from Kaman Distribution Group, a national distributor of highly engineered products and services, where he had served as General Counsel and Corporate Secretary from 2020 until that company's successful sale earlier this year. Before that, he was General Counsel and Corporate Secretary for Accuride Corp., a vehicle components manufacturer, starting in 2008.
Stephen E. Croskrey, Chairman and Chief Executive Officer of Danimer, said, "We're thrilled to have Steve join Danimer at this important point in our company's history. His broad skill set, familiarity with numerous industries, and experience managing the legal affairs of publicly traded companies will be vital as we continue scaling up our production of renewable and sustainable biopolymers, offering manufacturers environmentally friendly alternatives to single-use plastics."
"I'm pleased to be joining Danimer just as the potential of bioplastics is starting to be more widely known," Martin said. "As Danimer continues to build momentum in this growing industry, I'm excited to apply my expertise to tackle legal questions and further strengthen our company for the future."
Martin served as an officer in the Air Force from 1992 to 1998, managing the procurement of avionics systems for the Atlas Launch Vehicle system and serving on a satellite command and control squadron responsible for operating a constellation of satellites. He is a distinguished graduate of Squadron Officer School.
Martin received his Juris Doctor from Duke University School of Law in 2001, graduating cum laude. He received his master's from the University of Southern California and his bachelor's degree from the University of Miami, both in electrical engineering.
Companies in this article