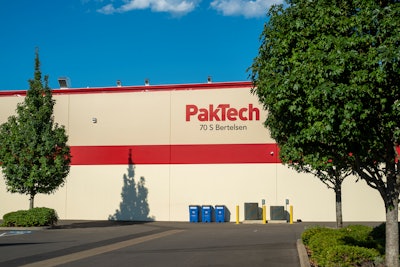 "We have enjoyed continual growth year after year. We want to retain our technical talent in Eugene, and we needed a large facility that allows for rapid increase in manufacturing capacity. This new site allows for planned and potential growth, and we are excited to be here." according to Owner and President, Jim Borg at PakTech.
PakTech's new expanded facility sets up its ability to serve its growing global audience in the food, beverage, consumer goods industries, and beyond. With physical infrastructure in place, adding machine cells permit doubling production output in as little as 8 months if needed.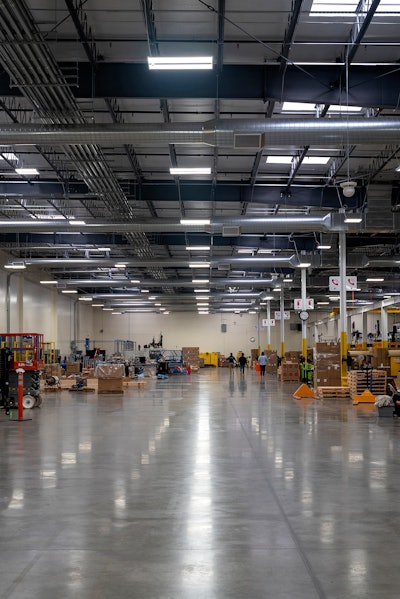 From its work culture, business practices, and products, PakTech puts sustainability at the forefront of every decision. "We have always been a proud steward of the environment. We are from the Pacific NW and caring for the environment is a part of our culture and history. Diverting materials from the landfill, and being a responsible manufacturing employer here in Eugene is a core mission." adds Borg.
PakTech's handles are made from 100% recycled HDPE (#2) plastic, which is the same tough, durable material used to make milk jugs, detergent bottles, and other household containers. HDPE is non-toxic, food safe, cost effective, and indefinitely recyclable. So not only are PakTech's handles made of recycled material, they're also reusable, then often given a third life when recycled and further repurposed.
PakTech has partnered with more than 635 businesses to establish dedicated recycling centers, allowing their handles to be recycled and repurposed into new products like flower pots, park benches, new PakTech handles, and more.
Companies in this article