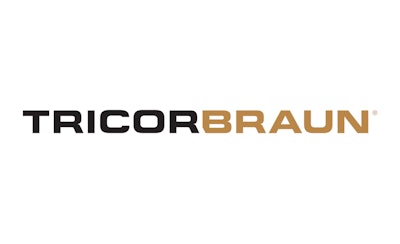 "Our acquisitions of Zuckerman Honickman, a name synonymous with best-in-class beverage packaging, and Vessel Packaging, a leading Canadian value-added distributor of aluminum cans, bolster our ability to serve beverage customers with expanded offerings and services across North America," said Court Carruthers, president & CEO, TricorBraun. "We are incredibly excited to welcome the ZH and Vessel teams to the TricorBraun family and look forward to investing in their continued growth."
All ZH and Vessel team members—including ZH President Michael Zuckerman, SVP of Strategy & Development Lorne Paskin, and VP of Operations Jon Zuckerman, and Vessel Packaging CEO Matt Leslie and COO Mitchell Evanecz—will remain with TricorBraun. The companies will operate as separate, stand-alone businesses, and the teams will continue to work out of their existing locations. Effective immediately, the companies will be known as Zuckerman Honickman, a TricorBraun company, and Vessel Packaging, a TricorBraun company.
Zuckerman Honickman, a fourth-generation family-run business backed by more than 130 years of experience, provides innovative packaging to many of the most iconic beverage brands in the world, as well as entrepreneurial, breakthrough brands. The company serves customers in every beverage vertical including sports drinks, craft beer, cider, craft soda, wine, spirits, and more. Headquartered in King of Prussia, PA, ZH serves customers throughout the US and Canada.
Since its founding in 2013 as a mobile canning business to serve British Columbia's craft brewers, Vessel has developed into a one-stop shop for aluminum cans, offering everything from mobile canning and design services, to printed cans, can ends and carriers, shrink sleeving, and other labelling services. The company serves all major beverage end markets, including beer, wine, cider, kombucha, coffee, sparkling water, and ready-to-drink (RTD). Vessel has a national footprint with five locations across Canada (Vancouver, Calgary, Mississauga, Ottawa, and Montreal), and serves customers throughout Canada and the US.
Companies in this article