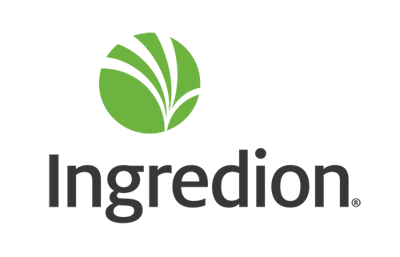 The new plant-based starch provides paper and packaging producers with an environmentally friendly alternative to fluorochemicals, helping producers advance their corporate social responsibility (CSR) goals. FILMKOTE 2030 barrier starch can be used in a broad range of Quick Service Restaurant (QSR) packaging applications, including wraps (e.g., burgers, sandwiches and tacos), bags (e.g., popcorn, French fries and donuts), and boxes.
"The FILMKOTE 2030 barrier starch launch represents another step in Ingredion's commitment to making life better through sustainable innovation," said Chris Plant, Ingredion's senior director of industrial solutions in the U.S. and Canada. "The new barrier starch can help paper and packaging producers meet their sustainability targets and in turn enable QSRs to serve their products on plant-based and better-for-the planet packaging."

Unlike conventional starches, Ingredion's FILMKOTE 2030 barrier starch exhibits a unique shear-thinning rheology character. This attribute results in application benefits for the papermaker, including better runnability at the application point (reduced high shear viscosity), improved film formation, and enhanced barrier properties (for oil and grease resistance and silicone release).

FILMKOTE 2030 barrier starch is compatible with common surface treatment additives, including: Latex, SMA (styrene maleic anhydride), SAE (styrene acrylate emulsion), and AKD (alkyl ketone dimer), surface sizing agents, optical brighteners, salt, most non-ionic starches, carboxymethyl cellulose (CMC), sodium alginate, (PVOH) polyvinyl alcohol and AZC or KZC zirconium-based crosslinking additives.
"FILMKOTE 2030 barrier starch enables paper producers to match the performance of fluorochemicals in OGR packaging without the negative health and environmental impacts," said Scott Hyland, Ingredion's project leader of coating applications in the customer solutions, product innovation group. "By replacing fluorochemicals with our new barrier starch, manufacturers will now be able to offer packaging with the desired level of oil and grease resistance, more sustainably."

Companies in this article