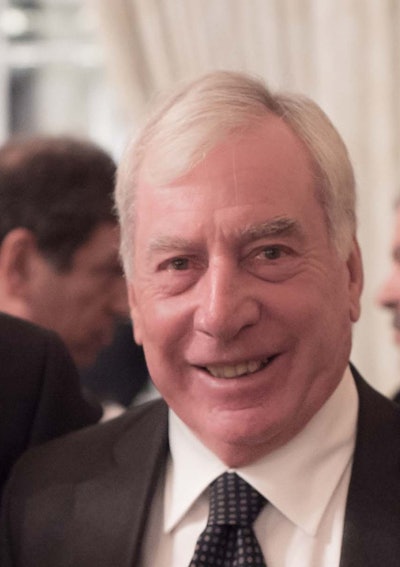 In the wake of a successful May 2015 edition of IPACK-IMA and with the transfer of the company's share package from Centrexpo Spa to Fiera Milano Spa, Guido Corbella's office as CEO comes to an end.
For 40 years Corbella served as a leading figure in the printing and packaging exhibition industry, first as Director of Associations ACIMGA and UCIMA, and later as CEO of exhibition companies Centrexpo and Ipack-Ima. Corbella organized the first mission of Italian manufacturers of printing machinery to China in 1979, long before that country established regular commercial relationships with the West.
Other initiatives bearing his signature include the launch of the vertical shows associated to IPACK-IMA 2015—Dairytech, Meat-Tech, and Fruit Innovation (the last in partnership with Fiera Milano), the new Intralogistica Italia in partnership with Deutsche Messe, and the excellent performance of Converflex, the exhibition of paper and converting machinery, held for the first time without the traditional combination with Grafitalia.
"I end my long professional and human relationship with the Acimga, Centrexpo, Ipack-Ima group with the satisfaction of having achieved the professional objectives I had set for myself: the success of the shows organized by Ipack-Ima Spa last May, which earned unanimous appreciation from all our stakeholders, and the conclusion of the negotiations for the acquisition of Ipack-Ima Spa by Fiera Milano, one of the world's most important and qualified players in the exhibition industry," says Corbella.
"I hope whoever takes the helm will continue down the road to development, which led IPACK-IMA to consolidate its role as a leading exhibition, and that everything we started in the impressive 2015 edition may continue in the next edition in 2018, strengthened and enhanced by the new shareholder," he adds. "On my part, I have many thanks to give: first of all, to the team with whom I shared many successful years, all of my colleagues and collaborators; to Italian and foreign exhibitors; and to the representatives of organizations and institutions, with whom I dialogued and cooperated over these long years, during which we all gave our small contribution to the growth of this top-notch segment of the Italian industry."
Companies in this article