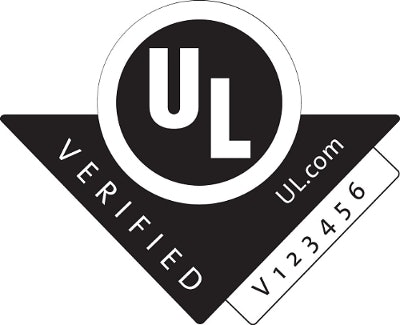 According to a UL Consumer Products press release, the vitamins and dietary supplements business has grown during the past 15 years to an $82 billion global industry.
However, reports of adverse reactions, supplier failure to follow FDA-mandated good manufacturing practices, and questionable ingredient contents are eroding consumer and government confidence in the dietary supplements industry. In response, UL Consumer Products, a division of global safety science leader UL, announces the launch of its Verification Program for dietary supplements.
Sajeev Jesudas, President of the UL Consumer business unit, says, "Consumers want to trust what is in the product they are taking; retailers require assurance that the products on their shelves are of the highest quality; and suppliers need to provide that trust and assurance. Recently, the dietary supplements industry has come under increased scrutiny. From a best practice perspective, an approach that drives transparency into industry quality assurance programs can help increase consumer knowledge, drive brand awareness and loyalty, and support bottom-line improvements. The UL Verification Program for dietary supplements is a major milestone for UL and a natural fit for an industry in transition."
Clients that participate in the Verification Program and qualify based on the UL ClearView(®) program guidelines may use UL's new Verified Mark on their products, packaging, and promotional items. The UL Verified Mark provides third-party verification, demonstrating to consumers that the supplier is taking steps to lead in the industry by having their products evaluated against UL's highest standards for quality and integrity. The UL Verified Mark confirms that the ingredients listed on the label are in the product.
"Extensive research revealed that a UL Verified Mark would be welcomed by the dietary supplements industry and many current UL clients have indicated they would place a high value on the opportunity to earn the UL Verified Mark," says Michael O'Hara, General Manager of Global Nutraceuticals for UL. "Because UL plays such an important role in the marketplace as a safety certifier, the core of UL's business, the new UL Dietary Supplements Verification Program is designed and intended to enhance our current safety certification programs."
UL ClearView is the proprietary online Web application developed for the dietary supplements industry that provides quality assurance testing, audit, and regulatory data to help retailers and their vendors manage complex supply chains and differentiate their products. Visit here for more information.
UL is a global independent safety science company that has championed progress for 120 years. Its more than 10,000 professionals are guided by the UL mission to promote safe working and living environments for all people. UL uses research and standards to continually advance and meet ever-evolving safety needs. UL partners with businesses, manufacturers, trade associations, and international regulatory authorities to bring solutions to a more complex global supply chain.
UL Consumer Products is advancing its commitment to protecting people, products, and places through expert advisory and independent quality assurance testing, inspections, and assessments for a wide range of consumer goods. Its network of more than 152 laboratory testing and certification facilities in 40 countries helps drive the integrity of global supply chains, optimize product performance, and protect brands.