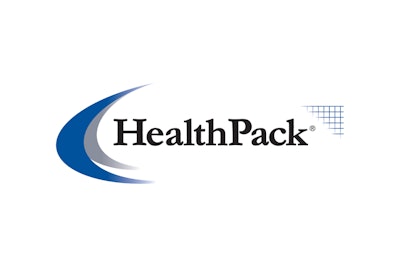 Kellen Company announces that it has selected Healthcare Packaging (HCP) magazine as the exclusive media partner of its HealthPack 2015 conference, which is produced for professionals involved in the packaging of medical devices. Healthcare Packaging is a publication of Summit Media Group and reaches more than 20,000 qualified healthcare packaging professionals in print and many more professionals via HealthcarePackaging.com and HCP newsletters and digital media.
HealthPack event advertising and marketing, and program content previews will appear across various HCP channels. Healthcare Packaging will participate in HealthPack's advisory committee for the 2015 conference program, and HealthPack and Healthcare Packaging will also conduct a survey of U.S. and global medical device packagers and present the results at HealthPack 2015.
HealthPack Conference Director Jim George is excited about the new media partnership. Comments George, "Adding the resources of Healthcare Packaging will enable us to produce an even more robust conference. HealthPack will be able to add value to attendees in further ways that build on our program's strengths, such as the popular ER nurses panel session. HCP's knowledgeable editorial and publishing team offers an ideal fit with the educational program we deliver each year."
Healthcare Packaging VP/Publisher Jim Chrzan is enthusiastic about his brand's role. "Healthcare Packaging has been covering the medical device packaging field for over a decade. A significant portion of HCP readers produce and package medical devices, so to be able to work closely with HealthPack is an exciting opportunity for us. Our agreement will also enable us to provide more leading-edge content for our readers."
HealthPack 2015 will be March 3-5 at the Waterside Marriott in Norfolk, VA. Registration is now open, with exhibitor and attendee information available at www.healthpack.net.
Kellen Company produces HealthPack through its Innovative Technology Conferences company, a full-service management company specializing in the management and development of both technical and non-technical trade conferences. Developed in 1991, HealthPack is the authoritative conference for the medical device packaging industry, dedicated to creating a forum for ideas and solutions to help medical device professionals create efficient, innovative packaging.
Chicago-based Summit Media Group, Inc. is a B-to-B publisher, offering information for professionals in packaging and manufacturing automation. Magazines include Packaging World, Automation World, Packaging World's PACK EXPO Showcase, Healthcare Packaging, and Contract Packaging. In addition to publishing Playbooks and other digital resources, Summit also owns The Automation Conference and GreenerPackage.com.
Companies in this article