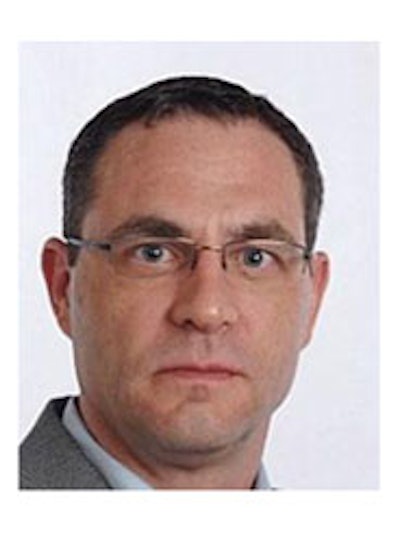 Packaging World:
As a proponent and practitioner of continuous improvement, describe the tightrope that you often walk between short- and long-term success.
Scott Spencer:
Implementation of continuous improvement on the manufacturing floor can conflict with what I would consider short-term earnings requirements for ownership. But few would argue with the idea that continuous improvement, whether that's Total Productive Maintenance (TPM), Lean Six Sigma, or similar tools, drive improvements that result in sales growth. The conflict comes in the upfront investment needed to improve. This investment can come in the form of building an organization to drive the change, training requirements for everybody from operators to management, or accepting equipment downtime to drive improvement despite sacrificing production time.
How do you navigate this conflict?
In order to drive the long-term improvement, you've got to craft your continuous improvement effort to create short-term wins in order to self-fund. In continuous improvement, we commonly say we need to self-fund our initiatives. It takes leadership buy-in, because you do need to spend some dollars upfront, but I think the key is to build your continuous improvement organization and your implementation plan such that you can deliver some quick wins.
Where do you start?
Jim Collins, in "Good to Great," said "Good is the enemy of great," which is an admirable condemnation of accepting good enough. But when you're launching a continuous improvement effort, great is the enemy of good. If you have a lot of low-hanging fruit in your supply chain, you don't have to be great to start. You can be good, and by becoming good, you drive the self-funding, you drive productivity in your supply chain that can then fund you to become great down the road. There are some really common pitfalls to avoid as you get your continuous improvement system launched.
What's a common pitfall?
One example is avoiding building too large of an organization. Any company that you go to that's driving a supply chain-based continuous improvement effort is going to have some level of support organization. You need leadership. You need vision. You need strategy. The only successful ones that I've seen have dedicated resources to continuous improvement. However, where I've seen it fail is if you try to build a large organization that costs a lot of dollars, and salaries, etc., such that you start draining your resources before you can deliver any of those quick wins.
What are some pathways to quick wins?
Most will start with a Kaizen or focused improvement event to leverage small teams of experts in an area to take some dedicated time and make a significant improvement. That could be something like limiting yield loss in your process or improving throughput by removing bottlenecks. The operators who are running the processes might be aware of potential quick-win opportunities, but in the day-to-day operation, may not have the time to fix them. If you can get a small team together that says, "Hey, we have a bottleneck in this process. Let's brainstorm with our operations, with our floor leadership, and a few technical people," you can then eliminate that bottleneck and drive some immediate, 10%-20% throughput gains, with relatively little effort.
Then you have to make sure that is properly advertised. A big component of any continuous improvement initiative is to make sure you're showing the results in a complex supply chain budget. Sometimes improvements get lost, but you can advertise those results and then also deliver productivity to the bottom line. Once you're doing this, you're already starting the culture change. Now you're communicating with operators, you're driving engagement, their voices are being heard, and you're actually starting to change that culture. Those team members will remember that Kaizen event for a long time if it improves their day-to-day life.
Why is culture so important?
Because hanging the culture of the organization in the correct way is what makes continuous improvement sustainable. You often hear where one strong leader will drive improvements in throughput, productivity, and margin delivery. But when that leader leaves, or something unforeseeable changes, a lot of those improvements go away because the culture of the organization never really changed.
Culture is notoriously tough to dictate. How do you change it for the better?
In my experience, primarily in operations, maintenance, and engineering, there are two major ways to change the culture on the plant floor. The first is through Autonomous Maintenance as part of TPM, where you're driving associate engagement, ownership, and accountability on the plant floor and holding each other accountable for results. The other way, which is frankly a little bit easier, is through early equipment management where you engage associates on capital investments.
Taking your advice, let's start with the low-hanging fruit. What's the easy path to engagement?
Most associates who have spent any time on the floor have had equipment purchased for them with zero input from them, so on Monday morning they walk in, and there's this bright, shiny new machine that the company spent upwards of millions of dollars on, and they have had no input on it. They haven't received any training yet, and they never even knew it was coming. If you ask your associates on the plant floor to engage in investment by asking them where throughput could improve and where changeover time could be reduced, and get them involved in the equipment purchasing, that drives immediate engagement. Also, understand that the associate on the plant floor might be running that piece of equipment for the next decade or more.
How about Autonomous Maintenance?
Autonomous Maintenance is really the long-term culture driver. That's accomplished in a number of ways. Autonomous Maintenance is part of TPM and has a number of specific steps, but it really starts with an initial clean and restoration to basic conditions of equipment on the plant floor by the associates. It drives ownership, training, and knowledge of that equipment. Even an operator who may be operating a piece of equipment for many years may have never opened up the machine and may not technically know how it works. A big part of ownership is that the operator has seen the equipment with its gears off, spent time with the mechanic, and really understands how that piece of equipment works. They start to own it, especially after they clean it.
That doesn't sound so difficult. What's the catch?
That brings us back to our original premise of the conflict between short-term gains and continuous improvement. In a week-long event where you have any number of associates offline getting training, you have to pay for that. Then you also have equipment offline, not producing product for the week, you pay for that. With management buy-in, you build room in the schedule, you build inventory, and you plan for it, but it can be at significant expense. That's the balance that we're always trying to leverage, and if you have some quick wins early on, you are in a better spot to get buy-in, and ideally, self-fund.
We'll have part two of this interview with Scott Spencer, introducing the concept of "money pillars" and steps to get them right, in the June issue of Packaging World.