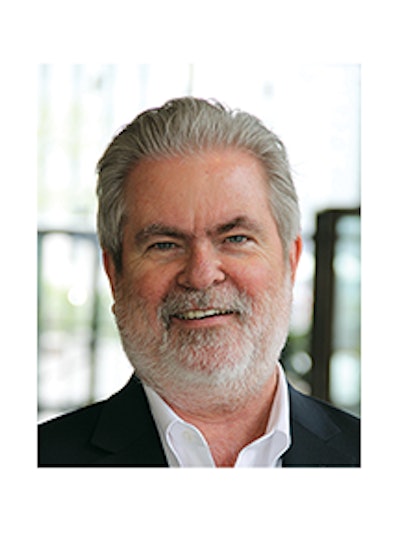 A federally funded R&D organization of UI Labs, DMDII encourages factories across America to deploy digital manufacturing and design technologies so those factories can become more efficient and cost-competitive.
In a presentation titled, "How the future of manufacturing is being implemented today," keynoter Boden bemoaned how ineffectively connected four key societal institutions are: universities, government, manufacturing, and startups. I'd suggest he visit Purdue University Northwest (formerly Purdue University Calumet), where a new initiative called CMEC represents precisely the kind of institutional bridge building he's calling for.
We've written about this Hammond, IN, school on several occasions, partly because PMMI has taken a keen interest in Purdue Northwest's Mechatronics Engineering Technology program. In fact, Purdue Northwest uses PMMI's Mechatronics Certification Program in their training activities. Many participants who have completed this training have found employment at packaging machinery OEMs or at CPG companies that operate packaging machinery.
CMEC (Commercialization and Manufacturing Excellence Center) opened officially in the spring of 2015. The 18,000 sq-ft center is laser focused on two things: business development for startups and training in advanced manufacturing. On a recent tour of the new facility, Dr. Niaz Latif, who is the Dean of the College of Technology and Executive Director of CMEC at Purdue University Northwest, told me how CMEC came about.
"When Chancellor Thomas Keon came on board in 2011, he asked the deans what our aspirations were. We in the College of Technology decided that we wanted to do more in advanced manufacturing training," he said. "Shortly after getting a U.S. Department of Labor grant for $2.74 million, I proposed that we use part of a building the university owned on Indianapolis Boulevard for advanced manufacturing training—think servos, sensors, PLCs, programming, data acquisition, and so on. So we set about renovating half of the building for training in advanced manufacturing while the other half was built out as a commercialization center, which assists local businesses in engaging faculty experts and students to help them bring their ideas to market."
So what we have in CMEC is a fine example of just what Boden's talking about: A major university used funding from the federal government, along with other resources, to build a state-of-the-art facility that provides training in advanced manufacturing to manufacturers of all kinds while also serving as an incubator for startups.
Latif notes that, unlike the four-year Mechatronics Engineering Technology program at Purdue Northwest's Hammond campus, training programs currently offered at CMEC are not degreed programs. But administrators at CMEC have wisely entered into articulation agreements with other educational institutions. Strongly recommended these days by a number of workforce development experts, articulation agreements are formal agreements or partnerships between two or more colleges and universities documenting the transfer policies for a specific academic program or degree in general.
"We are in the final stages of an articulation agreement with Ivy Tech Community College of Indiana," notes Latif. "If someone goes through the 21-week advanced manufacturing training program at CMEC and earns one or more PMMI certificates, they can earn up to nine college credit hours toward the associate degree in automation technology at Ivy Tech. If they finish their associate degree at Ivy Tech, it is articulated with our Mechatronics Engineering Technology program so they can come to Purdue Northwest and finish their four-year degree."
Connecting the dots indeed.