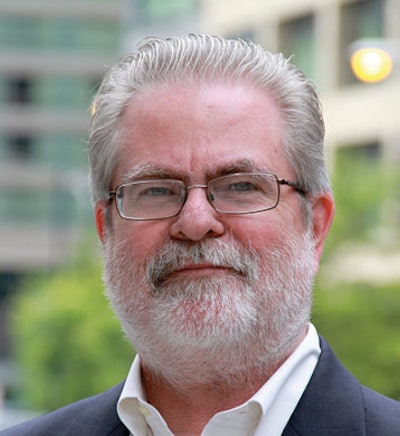 Odd as it may sound, that's pretty much the story at a startup company called Specright. Launched about 18 months ago, Specright is a packaging specification management and development company dedicated to a single purpose: empowering companies to increase performance through packaging spec development, certification, and management. Its proprietary software platform and certified spec engineers aim to ensure that packaging specifications are always right.
We'll return to the poaching-is-good theme momentarily. First it might help to describe how Specright works. Company co-founder and CEO Matthew Wright puts it this way: "We hang the spec from the cloud and make it readily accessible to those who need access and are authorized to have it. It's a way of making sure that whoever is doing business off that packaging spec has the most accurate data possible."
Like other SaaS solutions, this one is subscription-based. The more SKUs a customer has in the Specright system, the higher the monthly subscription fee. Who are the customers? Usually Consumer Packaged Goods companies, where, as we all know, SKU proliferation is reaching a point where it just can't be managed with a legacy approach, whether that involves a three-ring binder, a notepad, or a spread sheet. A few years ago, when the exact same package was good enough for Walmart, Costco, Kroger, and just about any other retailer for whose shelves it was destined, legacy systems were okay. But now it's not unheard of for a CPG company to add 10 new packaging specs a day. Making sure that everybody in the value chain who needs that spec has the most current version is just not possible with legacy systems. With a cloud-based system, it is.
At the same time that the need for such an approach was building steam, the ability of programmers to meet that need was also growing. Companies like Specright are built on the mad skills of today's programmers, who are able to build platforms in a fraction of the time it took just a year or two ago. And the software programs they produce aren't just built once and they're done. They're constantly evolving and adapting as programmers pivot to meet new needs more effectively than ever.
Among the beneficiaries of the Specright program is Grimmway Farms of Bakersfield, CA, a leading produce packer and marketer. Nowhere have SKUs proliferated more rapidly than in the produce business, which has spun out a bewildering array of bags, clamshells, combo packs, and value-added salad or veggie packs in the last few years. Grimmway's Director of Materials Management Jason Higbee estmates that his firm now has close to 200 specs for corrugated shippers and 500 for flexible films. The growth of private-label packaging has no doubt been a factor. "We may be packing the same item in the same container, but instead of it always being a Grimmway-brand product, it might be going out under 10 different store brands," says Higbee. "Managing those specs is a complicated task. It's not a process you can let your suppliers own, and traditionally that's who typically owns packaging specs in the produce industry. Specright is an unbiased third party that reverse engineers our packages and puts the specs in a place where our suppliers can easily understand what's needed. It puts ownership in our hands."
Though based in Irvine, CA, Specright has opened an office in San Luis Obispo to be closer to the students in Cal Poly's packaging program. The students in that program have engaged with Specright—recent graduates as full-time hires, continuing students as interns—to help perform the task of transitioning Specright customers' data from legacy formats to the cloud.
Back to that poaching thing. Newly degreed packaging engineers hired by Specright often work there about three years and then get hired by a CPG company that, if it isn't already a Specright customer, is likely to become one once a Specright person has infiltrated. Under such circumstances, it's little wonder that Wright would say, "Yes, poaching is very much encouraged."