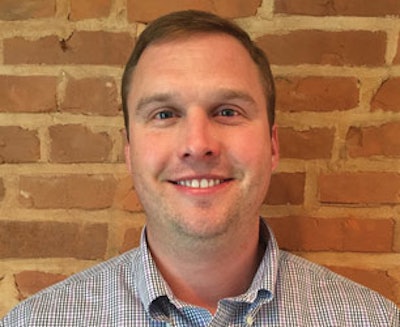 Packaging World:
When it comes to workforce development and training, do you look inside or out for assistance?
Colin Jesien:
We rely on internal subject matter experts as well as outside sources. Among the outside sources we've used is Alchemy Systems. They offer modular units on sanitation, quality, safety, ergonomics, dealing with allergens, and so on. As far as emphasis goes, quality and safety are pretty much at the top of our list.
Have you been able to learn from others?
TURBO is a concept we adopted from R.A. Jones, a packaging machinery OEM that is now part of Coesia. In their environment they have people who focus on metal fabrication, others on assembly, and still others on electrical, for example. But they have formalized a system of cross training called Total Utilization of Resources to Boost Output so that the person who focuses on electrical can also work on metal fabrication. In our plant it's a matter of cross training someone who ordinarily works in blending and packaging so we can TURBO them over to production if we need to. It has proven to be a big help in the "flex-to-volume" approach we take where hiring and staffing is concerned.
Are packaging machinery OEMs helpful when it comes to getting your people up to speed on new and advanced equipment?
Yes, in most cases they are. The latest Bartelt equipment to come in is more advanced than some of the earlier systems we have, in the sense that a button you might have had to push in the past is now something that's on the HMI. But Bartelt did a good job of making the new resemble the old, so adjusting to the new is very straightforward. We also worked with Bartelt to automate certain things in an effort to minimize opportunities for human error. For example, on a pouch-filling machine the filled pouches are weighed and the scale is networked back to the auger that does the filling. So if fill weights are trending higher than they should be, the auger is notified automatically to adjust. It takes the human element out of the equation.
How would you grade machinery vendors on Factory Acceptance Tests?
FATs seem to evolve each time we go through one. Generally they go okay, though one thing we've noticed is that they always go better when it's clear at the machine builder end that there is one person there who is responsible for the system's performance. That person needs to be able to provide clear answers on ramp-up time and be in a position to hold all parties responsible for delivering the ramp-up time that was promised. It doesn't matter if it's a machinery OEM or an integrator. On a recent installation of new equipment we had Bartelt as the party responsible for the pouching machine, the cartoner used to put pouches into cartons, and the robot transfer device that links the two. Having one Bartelt person responsible for all of it made a huge difference.