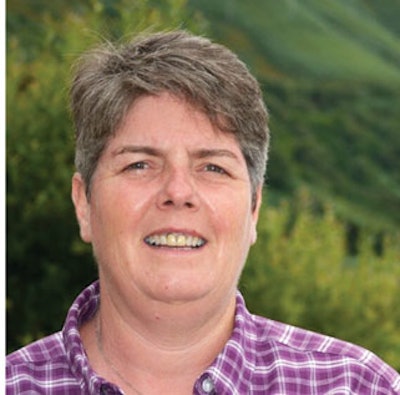 Packaging World:
What is your educational background?
Jill Costelow:
I have a bachelor's degree in Food Science from UC [University of California] Davis and also completed post-graduate work in Aseptic Processing and Packaging.
What drew you to these areas of study?
I have always been fascinated by the way food products are made and packaged. I realized early on that the market for packaged food products will always exist because people will always need to eat. The industry seemed like a great career opportunity with unlimited job opportunities.
What does your job at Pressed Juicery entail?
My role at Pressed Juicery is very multi-faceted, which I love because no two days are ever the same. I oversee our manufacturing facility along with the entire supply chain from farm to bottle. In addition, my team provides guidance and support for food safety, quality, and customer service. We also support all of the activities in our retail stores, from grand-opening events to limited-time flavor offerings and more.
In high-level engineering jobs, especially in the packaging industry, women are greatly underrepresented. To what do you attribute this?
In my opinion, women tend to gravitate toward chemical or biological sciences versus mechanical engineering. The physical sciences, which support the mechanical aspects of engineering design, don't always appeal to women, and furthermore, women are not typically encouraged at a young age to build things and explore how things are made. There are a number of women in high-level engineering positions, but many do not typically consider a role in mechanical or packaging engineering. The industry has been primarily male-dominated, but I'm looking forward to this changing in the very near future.
Are there ways CPG and packaging organizations can address these issues to encourage and enable more females to pursue a STEM career?
I would love to see CPGs develop training classes that are fun, engaging, and specifically tailored to women. We also need to raise awareness in schools, starting at elementary level, to encourage young girls to build and explore mechanical skills and design.
For those women who are interested, what opportunities are available in packaging?
Any and all—the opportunities are endless. They include roles in engineering, packaging design, package functionality, and packaging equipment design, to name a few. There are so many important roles that can influence engineering and packaging, and I'm excited to see more women in these positions.
Why might it be beneficial to have a greater gender mix in the packaging plant?
The consumers who are buying these products are diverse, and of course, many are women. Similar to other industries, it's important for any business to be diverse, and women in these positions specifically can offer a unique perspective on how the design and packaging of a product may support men and women's differing buying habits, visual preferences, and tactile needs for example.
What has been your experience working as a female in a male-dominated industry?
My experience has been extremely positive. I learned early on that if I wanted respect in my roles, I had to possess knowledge and a willingness to learn. When I didn't understand something, I leveraged others with experience, read books, and did my research. I listened and absorbed everything, and I never gave up, which meant trying new ideas and designs until we got it right. I also wasn't afraid to fail, because I knew the important lessons I would learn from each project would be just as valuable to me. In addition, I made sure to always possess a can-do attitude and was (and still am) never afraid to jump in and get my hands dirty. This helped me earn the respect of my fellow colleagues. People took notice of my work ethic and began to request me to be a part of their projects, and these traits helped me become a leader in my industry. In my opinion, putting in the work is the best way to earn the respect of others.