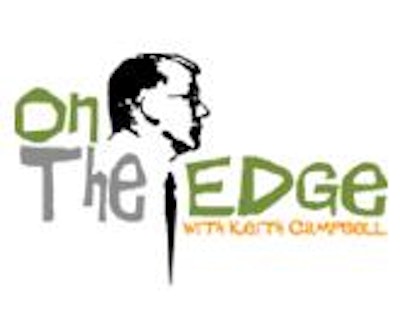 As has been discussed many times in this blog, the report confirmed: "the most pressing problem now and for the near-term is finding people with the education and skills to fill the high-quality manufacturing positions currently available"; and "Of equal importance is addressing the need for our future-manufacturing workforce to develop the leaders of tomorrow, a long-neglected issue, which has impacted the current talent crisis."  

Six specific recommendations were provided to deal with this workforce issue.  The second of these, "industry-led standardization of skill needs and curriculum" is exactly what PMMI and the Mid-Atlantic Mechatronics Partnership have been engaged in for the past several years.  It is now time for hybrid manufacturers, particularly packagers, to step forward and embrace this work.  

None of us can hope to solve the workforce issue alone, so for the sake of US competitiveness, individual manufacturers must let go of the belief that they alone know best what skills their people should possess.

Nearly every other major economic segment has standardized the basic skill requirements for their workers.  Doctors, nurses, crane operators, auto mechanics, CNC operators, registered engineers, lawyers, truck drivers all must conform with a minimum set of standards established, enumerated, and tested by their industry.  But in manufacturing, few if any of such standards exist.  Why?

One reason is that manufacturing is painted with too wide of a brush.  I discussed this at some length in a May post entitled A broader view of manufacturing.   There I identified large clusters of manufacturers that can be grouped together for certain purposes, such as for defining industrial maintenance skills or machine operator skills.  One such group is hybrid manufacturers and packagers, and it is exactly this group at which the work of PMMI and MAMP is aimed.  If you are in this industry cluster, you should be starting to use the PMMI Mechatronics Certification Program, which has been embraced by the National Association of Manufacturers, to validate the skills of your existing maintenance technicians and to establish specific requirements for the schools supplying your workforce pipeline.

Don't let the term 'mechatronics' fool you.  What mechatronics means in this context is that we can no longer afford to send out a mechanic, electrician, instrument servicer, programmer and network specialist to fix a machine -- or to argue over whose problem it is.  Industrial maintenance in today's world requires multi-skilled technicians.  We can describe that person by saying something like 'electrically cross-trained mechanic who can work with PLC software' or we can say 'mechatronic technician'.  We are talking about industrial maintenance here!

I don't know if manufacturers will come around to embrace common skill standards or not.  But if they don't, our education system is not going to turn out the people that we need to fill existing manufacturing job openings (7,639 right now in PA); to fill the pipeline for replacement workers (25% of manufacturing employees are over 55 years of age); or to bridge the skills gap (84% of manufacturers report a serious or moderate gap) which can keep manufacturing productivity moving in the right direction (outpacing all other sectors with a 259% productivity  improvement over 40 years).  

My hunch is that the front line supervisors, managers and engineers are going to resist skill standards.  But when the governor of the 6th largest manufacturing state has a team of 24 manufacturing leaders, mostly CEO's, agreeing on the need, this may rapidly became an initiative driven down from the top.  I always found it better to be leading change than to be run over by it.  Where do you stand on the issue?


PS:  The PA report has many more great recommendations on talent development, market development, government reform, innovation, and access to capital.  You can read it all here.
Comments
---
Keith,
Excellent as always. And a topic dear to my heart. Manufacturing has been its own worst enemy. a kid watching his father or uncle get laid off, lose a job to Mexico or China, etc., is not going to look at a career at the factory as a long-term bid. How you reverse that is a tough challenge.
Posted by: Jim Chrzan on August 31, 2012
---
Could not agree more. Gotta get some criteria for measuring the skills necessary to service today's manufacturing industry. The CAP (Certified Automation Professional) program from ISA seems to be a really good start. I hope that the educational institutions will start to tailor their courses to meet those kind of criteria.
Cheers
Posted by: Gerald Beaudoin on August 31, 2012
---
Keith,
The so called skilled professions you describe are "service" sector jobs which feed off of wealth creating jobs (manufacturing, mining and agriculture). In a nut shell, the government should care about people first, by cutting corporate taxes 50% and in return, requiring that private sector employers (the wealth generators), expand their payrolls including training by 5% per year. Just maybe manufacturing will stop leaving the country and creating wealth off shore.
Posted by: Stan Walulek on August 31, 2012
---
I took a 10 year hiatus from engineering and spent it in public and private high schools teaching math and pre-engineering technology. I am now back in engineering. The biggest problem I see is that our schools are led by intellects who have never ventured from the classroom except through the eyes of the media. The "manufacturing" type classes have been replaced with classes to "make" the student more culturally aware and to develop their personal thinking. These academia thinking people saw no value in manufacturing type classes. In today's society with most young boys and girls being raised only by their mothers (Dads every other weekend if that), schools needed to pick up the slack and teach basic hands on skills that would have been taught at home. Further more the schools are not doing anything to make manufacturing more appealing and interesting. Truthfully the schools have no idea what is out there in manufacturing. The only information that the students hear about manufacturing is how all manufacturing jobs are going overseas by the media. Nor are they aware of the skills that are required in today's manufacturing plant. Manufacturing needs to take a proactive approach with their local schools. It is now time to "teach the teachers". Most schools would love to have a local manufacturing company show an interest in them (financially and in person). Working on the Federal or state level will take years of wading through the bureaucracy and nothing will happen. Change will happen by working at the local level. Some companies in central Ohio have been doing this and have successfully cultivated a skilled stable work force.
Posted by: Jim Hlebovy on August 31, 2012
---
I thought I would make a short reply to a couple of the comments.
Gerald, the criteria for measuring the skills that I am suggesting be used are those developed by PMMI. The skills are on their website, and the tests are built on these skills. They are the same as the Advanced Manufacturing Integrated Systems Technology Skills developed by the National Center for Integrated Systems Technology and they conform to the US Department of Labor Mechatronics Competency Model. ISA's CAP has a place in certain industries, but it is not aimed at the same target.
Jim, if you look at the recommendations in the report our state put out, one of the key ones is for local industry to adopt a school. That can be done quickly at the local level. Our Workforce Investment Board has worked with PMMI to bring teachers and guidance counselors to PackExpo. It is a very enlightening experience for them.
Keep the ideas coming!
Posted by: Keith on September 1, 2012