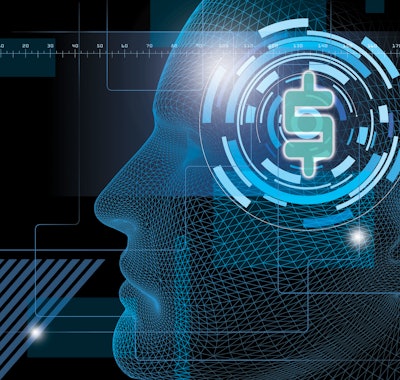 $107,440. That's the weighted average for total 2011 earnings for packaging professionals, including salary, bonus, cash incentives, and commission, according to respondents to the 2011 Salary Survey.

That income tops the $104,850 reported in 2010, $101,470 in 2009, and $101,879 in 2008. The survey was conducted by the Institute of Packaging Professionals (IoPP) and Packaging World magazine, and developed in cooperation with Gros Executive Recruiters.

Much more than reporting earnings, this definitive packaging survey sought to examine how the 2011 economy made an impact on packaging careers, and how jobs may be affected in the future. More than 1,400 packaging pros responded to the online survey, which was conducted from Jan. 11, 2012 to Feb. 15, 2012. Some of the income highlights:

• Among eight titles, corporate management averaged the highest at $150,560
• Suppliers averaged $114,560 while end-user firm respondents made $103,590
• Females earned $92,140 on average, compared to $111,550 reported by males
• Geographically, workers in the Northeast earned the most, averaging $116,690

The modest income gains of the past two years seem to echo the notion that the economy is gradually pulling out of the "great recession." To some extent, job stability was reflected in the results, showing that more than eight in 10 workers—82% to be precise—indicated they experienced no job change in 2011. Those figures, however, are open to interpretation.

"A decent job is good enough for now. That's what I glean from this report," says Dennis Gros, president of Gros Executive Recruiters. "Compensation increased in 2011 for 64 percent of our survey participants. Of that group, 30 percent of the raises were less than four percent, yet 56 percent are satisfied with their current pay."

He also notes that 10% of this survey's respondents are not currently employed in packaging. "That's high," says Gros. "During a robust business cycle, that number would probably be about five percent."

Greener grass?
If the economy grows, overburdened workers could seek greener packaging pastures. Says Gros, "We asked whether participants expect to be looking for a new job in 2012. We learned that nine percent are currently seeking employment, another eight percent plan to seek new employment this year, and a significant 23 percent could possibly be in job-search mode this year. Employers, cover your human resources now!"

In a down economy where jobs are precious, employee satisfaction is easier to achieve. But it appears as if the combination of an improving business climate and greater job demands are beginning to cause packaging pros to become more assertive in their career plans. Gros notes, "Forty-six percent of our survey participants feel overburdened with their current job duties and responsibilities. Here's how that will play out: The workforce is stretched to its limit. A slight increase in business will require the hiring of new employees. The current staff can't handle any more work. In the recruiting business, we've seen a little of that in the first quarter, and we hope it will continue."

Worker frustration was evidenced in some of the 2011 Salary Survey verbatims, including one respondent who said, "At my current company, there are no future career opportunities for improvement. No one is moving out of any upper engineering or management positions. I am actively looking for a new opportunity."

Touching on job satisfaction issues, another respondent said, "[I] would like the opportunity with job duties that are not pulling [me] in different directions all the time. [Would like] time to actually accomplish [tasks], have the money, engineering, and maintenance staff to improve the packaging line."

At the apex of the job satisfaction mountain was the respondent who said, "My career opportunities are fabulous. Each day is better than the day before. The technology, economy, and overall packaging advancements are growing by leaps and bounds. Financially, this will be the most amazing year ever for my company."

Can't get no satisfaction?
Not only did salaries increase in 2011 over the two previous years, but also bonuses escalated as well. In fact, 61% of respondents earned them last year. The average weighted bonus was 10.5%, with 15% of respondents enjoying bonuses exceeding 20% of their total compensation. On average, that was 1% more than 2010 bonuses. More good news: More than two-thirds of respondents felt somewhat secure or very secure with their current job security, with only 7% responding they were very worried.

Despite fatter incomes and reasonably strong job security, job satisfaction was indifferent. "Somewhat satisfied" was how 35% of survey participants responded to a job satisfaction question. Twenty-one percent said "somewhat satisfied," another 21% said "very satisfied;" 17% had no strong feelings either way.

These lukewarm figures showed up again in a question about satisfaction with current job duties and responsibilities, where 46% said they were somewhat overburdened or extremely overburdened. One third indicated they felt neutral about the topic. Another 20% said they either desire some or many additional responsibilities.

So, what do 2011 Salary Survey respondents anticipate for their company's packaging departments by the end of this year? Perhaps nothing, as 51% said their companies will make no change in packaging employee numbers. More direct employees will be added to their packaging department was the expectation of 35% of respondents, while only 12% felt packaging department employees would be reduced in 2012.

Asked the direction they believed their own compensation would head this year, 59% expected to earn more than last year, with 32% anticipating the same income as last year. Only 8% expected to earn less.

The northward direction of salaries and overall compensation for the past three years lend greater credence to the belief that because packaging is a function of multiple industries it can withstand economic downturns better than a specific industry can. The recession we've gone through and the salary survey results from recent years seem to demonstrate that this axiom still holds true.
Companies in this article