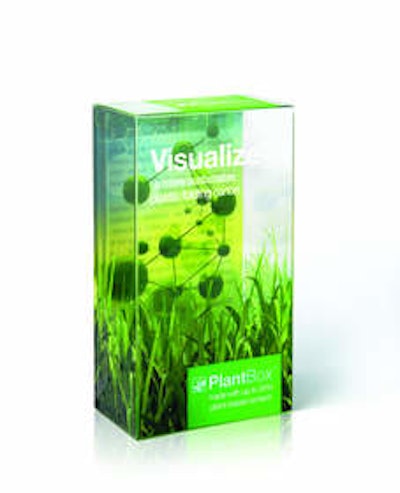 Both PlantBox and Klearfold RPET cartons are made using HLP Klearfold's proprietary Soft Crease scoring technology. Soft creasing uses RF (radio frequency) energy to cause a controlled displacement of material from score areas. This technology results in more uniform creases that offer less folding resistance. PlantBox and RPET cartons are said to fold more cleanly, maintain their crisp shape, are more durable, and provide superior performance in both hand-fill and automated filling applications.
With bio-PET, the monoethylene glycol (MEG) component is derived from the renewable agricultural crop sugarcane. Bio-PET resin has all of the same characteristics and performance as 100% petroleum-based PET and is also as recyclable as petroleum-based PET.
HLP Klearfold's bio-PET resin is produced by Toyota Tsusho. Toyota Tsusho's bio-PET is suitable for use in the automotive, beverage, and apparel industries. The material can be used for blow molding, injection molding, thermoforming, and sheet extrusion.
HLP Klearfold produces PlantBox bio-PET sheet material on its own custom extruders.

Companies in this article