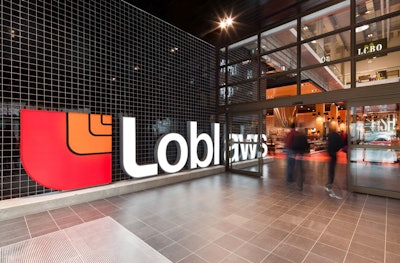 Loop™, circular shopping system designed to reduce waste, and Canada's largest food and pharmacy retailer, Loblaw Companies Limited, have announced Loblaw as the founding retailer to bring Loop's packaging solution to Canada. Beginning in early 2020, Toronto pilot participants will be able to receive select products from President's Choice and other leading national brands in reusable containers,delivered right to their doors.
"There is too much plastic waste," says Galen Weston, Executive Chairman, Loblaw Companies Limited. "Our industry is part of the problem, and we can be part of the solution. Our partnership with Loop is a powerful example of entrepreneurial innovators working with like-minded large enterprise to bring a meaningful solution to a real problem."
Loop is the first-ever global platform to partner with brands and retailers to offer consumers a way to go from disposablity to durability with their purchases. Loop enables consumers to responsibly consume a variety of commonly used products in customized, brand-specific durable packaging delivered in a specially designed, reusable shipping tote. When finished with the product, the packaging is collected, cleaned, refilled, and reused—creating a circular shopping system.
"With its operational scale and its commitment to environmental sustainability, Loblaw is the perfect partner to bring Loop to Canada," says Tom Szaky, Founder and CEO of TerraCycle and Loop. "Together, as we bring back the milkman model of yesterday rebooted to reflect the convenience of today, we will help to eliminate the idea of waste and bring a better product experience to consumers."
Consumers in the pilot region of Toronto who want to sign up for Loop are encouraged to visitwww.buydurable.comto leave their contact information so they can be notified when Loop officially launches and apply to become a participant.