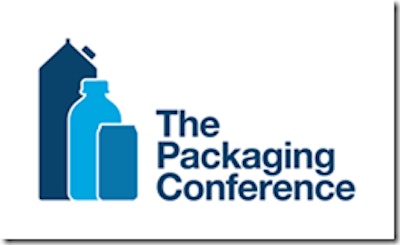 Cannabis packaging opportunities and the challenges in obtaining enough post-consumer material to create next-generation recycled-content containers, will be session focal points at The Packaging Conference 2019, February 4-6, at the Waldorf Astoria Las Vegas—an event produced by PTI and SBAcci.
"In addition to our customary presentations on packaging material and equipment innovations, this year's conference features a session on cannabis packaging. Recent cannabis legalization in many states is expected to provide tremendous opportunity for both co-packers and suppliers. Our session will include a primer on market potential, control/distribution, as well as reveal the latest cannabis-specific packaging solutions," says John Maddox, president, SBAcci.
Regarding environmentally-sound packaging, a growing area of concern for both blow molders and CPG companies is the limited amount of post-consumer material that can be turned into next-generation containers. Not being able to source enough material is directly impacting the recycle-content goals set by major brand owners. A panel, including participants from resin producers, biomaterial, recyclers, and converters, will discuss the initiatives needed to help increase the amount of post-consumer material available for recycling.
"The conference is designed to provide the latest information on a variety of topics for those in the packaging supply chain. Attendees range from retailers and brand owners to resin suppliers, technology providers, equipment manufacturers, and converters. Providing a forum that helps facilitate dialog between supply chain participants is an important element in meeting packaging objectives," says Maddox.
In addition to the extensive conference schedule, several key industry suppliers will also be promoting their technology via tabletop exhibits.
Registration is $1,950, but those registering by January 19th can take advantage of the discounted early registration rate of $1,795. The fees include conference sessions and proceedings, breaks, Tuesday and Wednesday lunch, and a Monday evening reception to promote additional networking. Thegroup rateat Waldorf Astoria Las Vegas is an additional $219 per night.