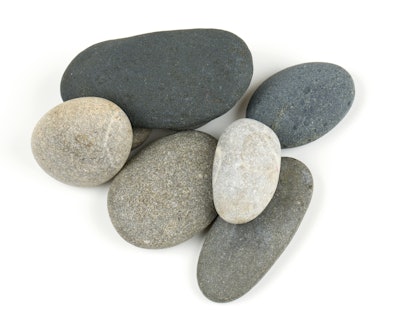 The globalstone paper market is expected to reach $22.88 billion by 2022 owing to the rising demand from key application segments, such as packaging, labeling, and self-adhesive paper. The growing application scope of the product in these segments is attributed to its minimal environmental impacts, with regards to usage of water and energy, carbon emissions, and deforestation. That's according to a new study from Grand View Research titled, "Stone Paper Market Analysis By Application (Paper Packaging, Labeling Paper, Self-adhesive Paper) And Segment Forecasts To 2024."
Notes the study, packaging is the major application segment for the product, globally. The other key applications include labeling and self-adhesive paper. With the rapid growth in industries such as packaging, education, and corporate and government firms, among others, there has been a considerable increase in demand for labeling and self-adhesive paper for labeling applications. These applications are integral to aesthetics enhancement, archiving, documentation, and several other processes in these end-user segments.
Further key findings from the report suggest:
Globally, packaging and self-adhesive paper segments are expected to witness significant growth during the forecast period, growing at CAGRs of over 4% during the forecast period. This growth can be attributed to rapidly growing demand for eco-friendly packaging and labeling solutions for various products, driven by rising consumer awareness regarding deforestation and use of plastics, globally.
Asia Pacific dominated the industry in 2015 with an estimated revenue of over $7 billion. This regional market is projected to grow significantly over the coming years owing to a growing middle-class population, increasing disposable incomes, and rising consumer awareness regarding the negative impacts of pulp-based paper manufacture and the use of plastics.
In the Asia Pacific region, the packaging segment is expected to grow at a CAGR of over 5% in terms of volume. Rising consumer awareness regarding the benefits of the product over its counterparts coupled with its low environmental impact is expected to drive demand over the forecast period.
The regional market is dominated by China. The market is expected to witness volume growth at a CAGR of over 5% during the forecast period. China was one of the largest producers and consumers of the product in 2015. This trend is expected to continue over the forecast period owing to robust industrial policies as well as developing end-use markets.