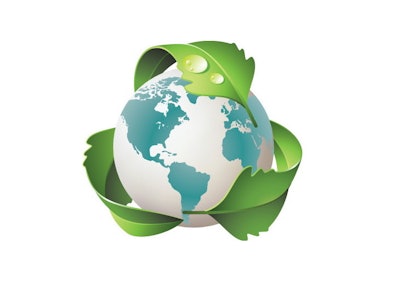 Sustainable Packagng Symposium 2012: Advancing the Supply Chains with Optimized Packaging, has announced that Dr. Bill Flanagan, Ecoassessment Leader at General Electric's Global Research Ecoassessment Center of Excellence, and Michael Hewett, Director of Environmental and Sustainability Programs at Publix Super Markets, Inc., will be presenting the keynote sessions for this year's event, scheduled April 3-5 in Houston, TX.
Dr. Flanagan will take the stage on day one of the conference, April 4. The group Dr. Flanagan represents, GE Global Research, is the technology development arm for the General Electric Company. The Ecoassessment Center was established to discover new frontiers in assessing and managing a product's environmental footprint throughout the entire life cycle of the product.
Dr. Flanagan leads a team that focuses on life-cycle assessment, carbon footprinting, and ecodesign, supporting GE's interests from technical, strategic, and policy perspectives. Interacting with the Center are GE's corporate environmental team, the ecoimagination leadership team, and many other business units. As part of this presentation, Dr. Flanagan will provide a case study on a medical packaging LCA project undertaken by the Center.
Michael Hewett of Publix will keynote day two of SPS 2012. Publix is the largest and fastest-growing employee-owned supermarket chain in the country and is an award-winning employer with a tradition of community involvement and volunteerism. In 2001, Publix created an environmental responsibility program, Get Into a Green Routine®. The program began with education and an emphasis on energy conservation, and has extended to waste reduction, recycling, and conservation of other resources, including water.
Hewett will bring invaluable intelligence and insight to his keynote address on April 5. With more than 20 years of experience in environmental management, Hewett began his career with the Florida Department of Environmental Protection, developing rules and setting regulatory policy while partnering with the U.S. Environmental Protection Agency and various state and local governments. The balance of his career has been spent helping corporations build strong environmental compliance programs and sustainable business strategies. 

Other speakers support keynote topics
In addition to the distinguished keynote speakers, SPS 2012 will host a number of other speakers throughout the two days that will present on topics that support the optimized supply chain focus.
Sessions include: "Leadership and the Sustainable Supply Chain," The Importance of Packaging to the Sustainable Product Supply Chain," "Key Attributes that Define a Sustainable Package," "Sustainability ROI—Optimizing Packaging Inputs," "Sustainable Packaging that Reduces Retailer Food Waste," "Post-Use Optimization: Resource Recovery as a Key Component of Packaging Sustainability," and "Retail Exchange."
Speakers are being added to the program daily, with the current confirmed list as follows:
• Beth Beloff, Bridges to Sustainability
• Bob Branham, General Mills
• Marco Castaldi, Columbia University
• Laura Flanigan, Five Winds International
• Lisa Grice, ENVIRON
• Harriet Hentges, Ahold USA
• Rachel Kagan, FCPC (Food & Consumer Products of Canada)
• Sandra Keil, Earth911
• Tony Kingsbury, University of California at Berkeley
• Lise Laurin, EarthShift
• Tom Mitchell, Save Food, Messe Dusseldorf
• Darlene Schuster, Institute for Sustainability/AIChE
• Nate Shepley-Streed, The Kroger Company
• Liz Shoch, Sustainable Packaging Coalition/GreenBlue Institute
• Meghan Stasz, Grocery Manufacturers Association (GMA)
• Jeanne von Zastrow, Food Marketing Institute (FMI)
• Annie White, CORR (Coalition for Resource Recovery/Global Green)
• Greg Wilkinson, Third Oak Associates
The GMA's Meghan Stasz and Rachel Kagan of FCPC are the co-chairs of the 2012 event.
Bonus session on bioplastics LCA
Before the official conference begins, all SPS 2012 attendees are welcome to attend a bonus session led by Lise Laurin, director of EarthShift, entitled "A Working Tutorial on Sustainability ROI." The working group will study the pros and cons of pursuing bioplastics from a life-cycle perspective. The session offers interactive learning and a practical education that will be applicable to sustainable packaging issues commonly experienced in the field.
Registration to SPS 2012 is available at the event's dedicated Web site. An "early-bird" registration fee is available until March 5.