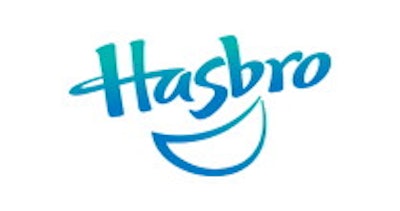 Hasbro, Inc. has unveiled a new Paper and Forest Procurement Policy (PFPP) intended to ensure that procurement decisions align with the company's commitment to environmental sustainability and support sustainable forest management. The news came just weeks after Mattel announced that it had set aggressive goals for the sustainable sourcing of paper and wood fiber, following pressure from Greenpeace. 
According to Hasbro, the new PFPP reiterates a company goal—announced in 2010—of 90% usage of paper packaging and in-box game content derived from recycled material or sources that practice sustainable forest management by 2015. The policy also sets stringent vendor requirements for credible third-party certification (such as the Forest Stewardship Council) of fiber. In addition, as one facet of the PFPP's standards related to avoiding fiber from controversial sources, the company is requiring that no sources of Mixed Tropical Hardwood (MTH) virgin fiber be used in products, including packaging. Earlier this year, Hasbro directed suppliers to stop using paper coming from unsustainably managed forests.
"Hasbro's new policy, together with the processes we have put in place to ensure successful implementation and monitoring, will help ensure that the paper and wood fiber sourced for our products are sustainable," says Kathrin Belliveau, Hasbro's vice president, Corporate Responsibility and Government Affairs. "We view leadership in the area of corporate social responsibility as both a strategic goal and the right thing to do, and our new PFPP is yet one more very tangible example of how we are committed to continuous improvement in a range of important CSR areas."
Prior to announcing the specifics of the policy, Hasbro says it conducted rigorous reviews of its supply chain and met with various stakeholders, both within the supply chain and in the environmental community, to evaluate the best possible policy.
The company has also taken the additional step of achieving FSC certification for its U.S. manufacturing facility and is pursuing similar certification for its manufacturing facility in Ireland.