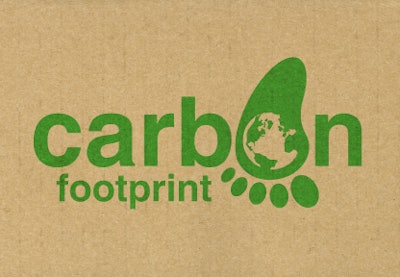 Reckitt Benckiser (RB) plc, a global producer of household, health, and personal care products, announced its 2010 Sustainability Report, which along with its associated data, details the company's major sustainability improvements, independently assured by PwC.
RB noted a major milestone in carbon footprint reduction, achieving 75% of its Carbon 20 program goal, a self-imposed quest to reduce its own carbon footprint by 20% by 2020. Launched in 2007, the Carbon 20 targets not only energy reduction in RB factories and travel, but also reductions in the much larger carbon emissions embedded in raw and packaging materials from suppliers, as well as in consumers' use and disposal of RB's products. Carbon 20 also targets the climate change impact of the products' overall lifecycles.
The report also shows how RB has been able to achieve a 100% non-PVC packaging for all its household products, and details steps RB is taking to reduce the use of natural resources and eliminate waste.
Rakesh Kapoor, RB CEO, says: "Focusing on sustainability is right for our business, right for our industry, and right for society. We set ambitious targets for ourselves, and I am pleased that we are on-track to exceed them. …I am proud of our performance to date, and I know we will continue to improve."
Carbon20 contributions
Major contributors to the success of Carbon20 have been programs including the following:
• Educate and enable consumers to reduce energy consumption in the home when using RB products. For example, the Our Home Our Planet program is an on-package and online campaign giving consumers guidance on how to use products in a more green way.
• Cooperation with suppliers and trade customers to reengineer the making, packaging, distributing, and selling of products to reduce or avoid energy use.
• Redesigning products to use fewer materials, less energy, less packaging, and less waste.
• Moving a number of factories and plants to combined heat and power energy systems, as well as installing solar-powered lighting and water heating, enabling the company to reduce its factories' carbon impact by 25% in absolute terms since 2000.
Rationale for the Program Carbon20 builds on the progress RB has made in reducing its direct carbon emissions and represents a radical step in its commitment and contribution to a greener planet.
Measurement and verification of RB's measurement system has been developed in conjunction with environmental consultancy, URS, and is in line with the British Standard Institute's carbon footprinting specification PAS 2050: 2008. The Carbon20 methodology was externally verified by Deloitte LLP and the most recent updates have been reviewed by PricewaterhouseCoopers LLP.