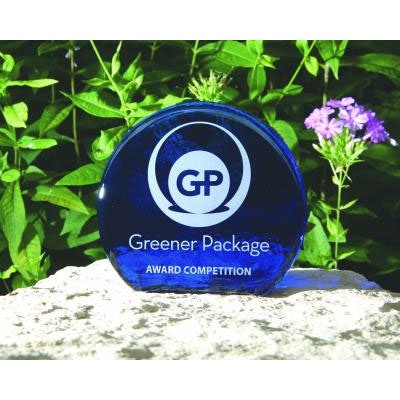 Entries are now being accepted for the 2011 Greener Package Awards, the industry's only independent annual competition honoring the most innovative and environmentally significant approaches to packaging sustainability. Since the second edition of the competition last year, Greener Package and its Advisory Board of Experts have revamped the award's entry requirements to more fully reflect the industry's movement toward data-driven solutions.
"The 2011 Greener Package Awards program is taking a more metrics-focused approach and a more stringent assessment of the recovery industry in comparison with last year's program," confirms 2011 awards chairperson Sean Sabre of ModusLink Global Solutions. "These changes reflect the philosophy of Greener Package related to thought leadership, and its willingness to push the envelope."
To enable more objective awards criteria, entries will be evaluated against some of the latest standards and guidelines under development for sustainable packaging. These include changes pending with the new ISO Standards for Packaging and Environment (TCC 122/SC 4), the Global Protocol on Packaging Sustainability 2.0 from the Global Packaging Project (GPP), and recent changes to the FTC Green Guidelines.
Under the new requirements, applicants must now supply verifiable data for at least one aspect of environmental impact: greenhouse gas reduction, sourcing metrics/impacts, end-of-life recovery metrics/impacts, life-cycle metrics/impacts, and/or social impacts. As Greener Package advises applicants, "You can't change what you can't measure, and so sustainability improvements must start with measurements."
For end-of-life recovery metrics specifically, the judging subcommittee now is looking for a shift toward recovery outcomes. For example, when an entry claims recyclability or compostability, judges will begin looking for at least some effort applied to increasing the amount of packaging actually recovered through recycling or composting. Also for the first time, questions have been added for water use and toxicity reduction.
Other major changes to this year's awards include the addition of a "Packaging Machinery" category, separate awards recognition for Innovation and for Environmental Impact, and a new judging panel that represents "a cross-section of the industry," according to Sabre. "Our new judging subcommittee is comprised of some of the most well-known experts in the industry, and with our new application in place, we feel that the program is well positioned to be the best sustainable packaging awards program in the business," he says.
Members of the 2011 judging panel include: Robert Combs, Burts Bees; Joan L. Pierce, Colgate-Palmolive Co.; Laurel McEwan, EarthShift; Brian O'Banion, Fibre Box Assn.; Scott Ballantine, Microsoft; Laura Rowell, MeadWestvaco Corp.; Ronald L. Cotterman, Sealed Air Corp.; Jack DiMartino, Stonyfield Farms; Minal Mistry, Sustainable Packaging Coalition; and Ron Sasine, Walmart.
Sabre encourages brand owners, packaging material and equipment suppliers, design firms, and recyclers who have commercialized a sustainable package, initiative, or technology in 2010 or 2011 to enter this year's competition—both for the prestige and for the opportunity it will bring to learn about new industry standards. "There's a lot of change coming to the sustainable packaging movement," he says. "The awards are a good opportunity to see what some of those changes will bring. It's going to be a learning experience for the applicants."
Entries for the 2011 Greener Package Awards will be accepted through May 6, with results announced on July 29. Winners will be profiled in the August issue of Packaging World magazine, as well as online at GreenerPackage.com.