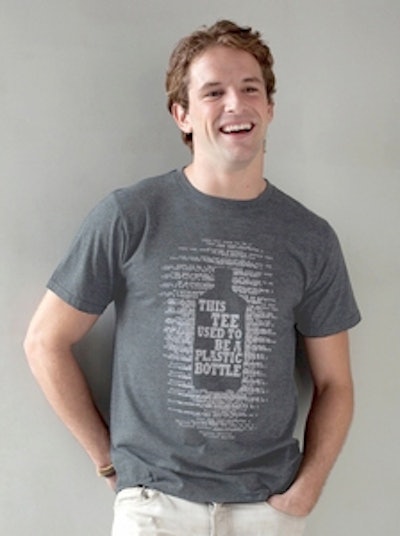 The AnvilSustainable analysis is the fourth in a series of LCAs completed by Anvil in collaboration with Camco International, a global developer of GHG emissions reduction and clean energy projects. In addition to the AnvilSustainable tee, Anvil has completed comparative product LCAs of its Anvil Basic, AnvilOrganic, and AnvilRecycled cotton t-shirts.
"At Anvil, one of our top priorities is ensuring that our products are made using the most earth-friendly processes we know," says Anvil Knitwear CEO Anthony Corsano. "The completion of our fourth LCA is further evidence of this promise to our customers and of our larger commitment to environmental stewardship and transparency."
The AnvilSustainable tee is said to have a 15% lower footprint than Anvil's conventional cotton tee, with each tee saving approximately three plastic bottles from going into a landfill. The assessment was conducted utilizing the new global framework that is part of the Greenhouse Gas Protocol Initiative.
http://www.ghgprotocol.org/ Developed by the World Resources Institute (WRI) and the World Business Council for Sustainable Development (WBCSD), the two new GHG Protocol standards – the Product Life Cycle Accounting and Reporting Standard and the Scope 3 (Corporate Value Chain) Accounting and Reporting Standard – provide methods to account for emissions associated with individual products across their life cycles and of corporations across their entire supply chains.
In line with the company's commitment to advocating sustainable manufacturing processes, in 2009 Anvil launched an interactive Web site http://www.trackmyt.com that teaches consumers about the carbon footprint of their clothing from cradle-to-grave.