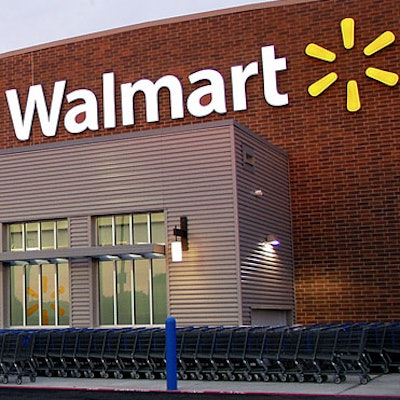 What a difference five years has made in Walmart's efforts to move the industry toward more sustainable packaging solutions. In that time, the retailer has grown from its first "barebones" exhibit—as Sam's Club senior director of Packaging & Supplier Diversity Amy Zettlemoyer-Lazar recently referred to it—at its Bentonville, AR, headquarters in 2006, to a full-fledged exposition, with 174 exhibitors attending this year's event. The early April expo at the John Q. Hammons Convention Center in nearby Rogers, AR, also drew 2,500 attendees (versus 2,200 in 2009) made up of Walmart and Sam's Club buyers and product suppliers. But it's not just the numbers that are swelling; Walmart says that the level of sustainability knowledge and expectations placed on suppliers have rocketed, as well.
As Ron Sasine, senior director of packaging, Walmart Private Brands, told GreenerPackage.com before the event: "Packaging suppliers are learning the language of Walmart, and they are learning to engage and discuss packaging with Walmart buyers and merchants in a way that in those early years was much more difficult for them."
To keep greenwash off the show floor, Walmart treated those suppliers vying to attend this year's event to even greater scrutiny than in 2009. Last year, exhibitors were required to undergo a review of their sustainability claims against the FTC Green Guides before being allowed to participate in the show. This year, exhibitors had to submit their product data to the Greener Package Product Database before Walmart would extend an invitation to the event and for a claims review.
Suppliers were also required to submit a success story of a commercial application of their product. Said Zettlemoyer-Lazar, "We're looking for capable suppliers. An idea is not enough; they must have had commercialization."
Zettlemoyer-Lazar added that the smoother review process this year versus last attests to suppliers' growing understanding of sustainability claims. "A significant majority of our packaging suppliers want to communicate sustainability claims appropriately," she said. Last year, more than 70% of claims were rejected on their first review; this year, only half needed a second review. Five suppliers were turned away from the show after a third review.
Said Sasine, "The suppliers are now able to produce communication material more in line with the [event] standards."
For the second year in a row, Walmart also hosted conference sessions concurrent with the expo on a range of basic sustainability topics. This year, nine such sessions featuring speakers from government, NGOs, industry experts, and CPG companies, were presented over the two-day expo. Sasine said the number of sessions was reduced from 18 in 2009 to nine this year, as "exhibitors complained the floors were empty" last year during the conference sessions.