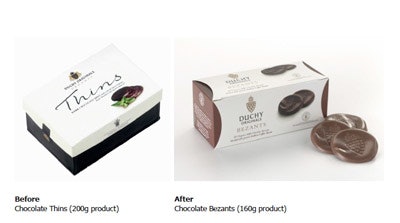 We continue our series of case study examples from Europe provided through U.K.'s
Waste & Resources Action Programme
. WRAP provided me with a recent publication filled with case history examples of gains in reducing environmental waste by its members, primarily packagers and retailers, as part of the Courtauld Commitment. This is the fourth example in our series.
Courtauld Commitment agreement
The Courtauld Commitment is a voluntary agreement between WRAP and major U.K. retailers that supports less packaging and food waste ending up in household bins. The agreement asks for signatories to support WRAP in the achievements of its objectives, which are to:
• Design out packaging waste growth by 2008 (achieved: zero growth);
• Deliver absolute reductions in packaging waste by 2010; and
• Help reduce the amount of food the nation's householders discard by 173,600 tons by 2010 versus a 2008 baseline.
To deliver this, retailers, brands, and their suppliers are working in partnership with WRAP to develop new packaging solutions and technologies across the whole U.K. supply chain. This includes using innovative packaging formats; reducing the weight of packaging; increasing the use of refillable and self-dispensing systems; and collaboration on packaging design guidance.
Courtauld Commitment signatory example – Duchy Originals
Duchy Originals has introduced a new packaging format for its Chocolate Bezants, which replace the company's Chocolate Thins product. By using a folding box design rather than the former box and lid, the company has reduced the weight of the packaging from 68 g for 200 g of product to 26 g for 160 g of product, achieving a 48% weight-for-weight saving and associated savings in carbon. Additionally, the new design uses carton board that is certified by the
Forestry Stewardship Council
, ensuring that the raw materials are sourced from sustainable timber supplies only.
Comment from Duchy Originals
"Duchy Originals is an active signatory to the Courtauld Commitment with work underway to optimise packaging across our product ranges in line with our Good Food Charter. We are currently trialing a variety of different packaging formats, the fruits of which will be brought to market over the coming months. We take our responsibilities as a sustainable brand very seriously in terms of identifying ways to reduce overall packaging weight, as well as considering transport efficiencies and lowering our carbon impact."
-Susan Haddleton, head of procurement, Duchy Originals