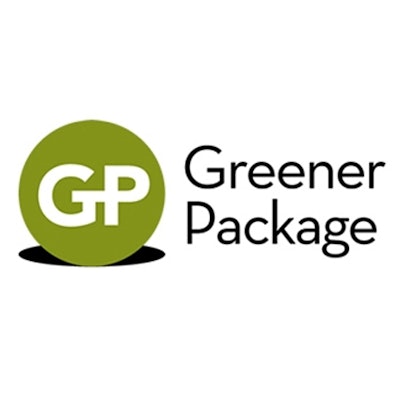 Greener Package (www.greenerpackage.com), a Web-based initiative of Summit Publishing created to foster the exchange of knowledge surrounding sustainable packaging, has gone live. Updated daily, the site was designed as a fulcrum of tools and resources for industry professionals interested in learning about sustainable packaging, and as a hub for news, discussions, and blogs by industry experts.
The Greener Package initiative comprises four prongs:
1. An awards competition that recognizes outstanding sustainable package design and the application of best practices;
2. A comprehensive product database developed in cooperation with Walmart's Packaging Scorecard software provider ECRM that will include detailed environmental data on a host of packaging materials;
3. Expert-guided discussion groups specific to packaging sustainability;
4. Interactive news and information updated daily.
Infusing all four of these areas is the Greener Package Advisory Board and Expert Network, consisting of 40-plus packaging experts from across the packaging value chain—retailers, packaged goods companies, converters, raw material suppliers, academics, and trade groups. Board members include Amy Zettlemoyer-Lazar, director of packaging for Walmart-owned Sam's Club, and Dr. Mark Caul, senior packaging technologist at Marks & Spencer. Other members of the board come from such companies as Albertsons, Cadbury Schweppes, ConAgra, Costco, Estée Lauder, Frito-Lay, Kraft Foods, S.C. Johnson, Sears, Unilever, and Victoria's Secret.
These men and women helped shape the Web site to meet the real needs of industry. The site is driven by science-based principles and the sound thinking of industry experts.
Greener Package Awards
The Greener Package Awards are North America's only independent, neutral, sustainable packaging awards competition not affiliated with any supplier or company. Greener Package tapped the deep pools of expertise embodied by the Advisory Board to determine what should be rewarded, and what should not. Advisory Board members will serve as judges.
The deadline for entries is May 29; winners will be announced in mid-2009. A downloadable form is available on the site.
Comprehensive product database
Greener Package is in the process of building a comprehensive database containing detailed data on a wide range of packaging materials, containers, products, and suppliers, including detailed environmental data.
Adding even more industry value to the database, Greener Package has teamed up with Walmart Packaging Scorecard technology provider ECRM to incorporate its Packaging Marketgate database and link up with the Walmart Packaging Scorecard Modeling software.
Each supplier who submits a product to the database will submit to a rigorous and uniform series of questions for each product submitted. Once the database is available for use, Web site visitors will be able to drill down to find products by market (food, beverage, etc.), package format (can, bottle, etc.), or material type (glass, plastic, paper, etc.).
Expert-guided discussion groups
Greener Package's expert-guided discussion groups include two features that separate it from most chat-room-type discussions. First, it has secured the cooperation of the 40-plus experts in the Expert Network to try to respond to questions posted on the site. Not every expert will answer every question, but at least some knowledgable experts will be on-hand to respond.
The second feature is a disciplined community manager whose sole job it is to weed out unrelated content, prune duplicate questions, and urge the experts to respond and participate in discussions posted on the site.
Interactive news
Greener Package managing editor Anne Marie Mohan will fill the Web site with constant updates on the latest news and strategies pertaining to packaging sustainability.
Companies in this article