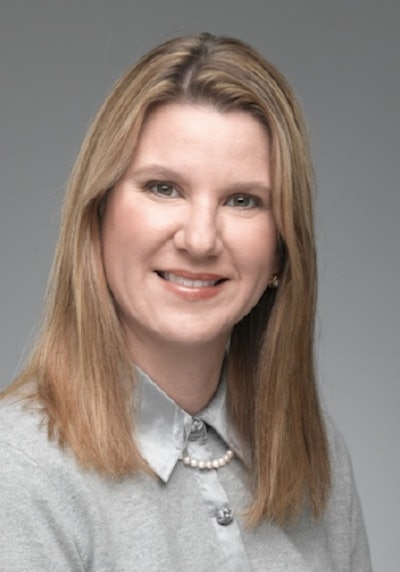 The National Food Laboratory, Inc. (www.thenfl.com), Dublin, CA, is an independent subsidiary of the Grocery Manufacturers of America (GMA)/Food Products Association (FPA) (www.gmaonline.org). For nearly two decades, the NFL has conducted independent contract research and development on behalf of entrepreneurs and billion-dollar companies—and numerous clients in-between.

We spoke with Jena Roberts, vp of sales and marketing for the NFL, to find out what services the NFL offers that touch on packaging.

Along with product research efforts that center on analyzing foods for contaminants and pesticide residues, one of the "little things" that the NFL has done throughout its existence, according to Roberts, is packaging R&D. "Packaging is a nice fit for us because there are a number of occasions where there is a crossover between our packaging group and our sensory group, or with other parts of our food chemistry group," she says.

The sensory group comprises The NFL's "descriptive panelists," independent staff specially trained in the senses of taste and smell. "They go through six months of training with us to understand different flavor and aroma profiles and characteristics, and through terminology training related to scaling and calibrating flavors and smells," she explains.

The analytical lab work is one of The NFL's strengths; of 115 employees, about 35 are chemists.

One of the NFL's core competency is in analytical contract work done for Food Contact Notification and CFR (Code of Federal Regulation) verification according to FDA acceptable analyses. These efforts comprises about 90% of the NFL's work, according to Roberts. In short, an FCN ensures that there is no migration of a chemical across a packaging barrier into the food product, she says. Typically, this is conducted on behalf of polymer and chemical companies upstream of consumer packaged goods companies, she adds. FCN studies run from one to six months, including the 30-day direct-food-contact testing. An FCN can be done for a new material or for an existing material in a new application. To hear more about the NFL's FCN work, see the Podcast The NFL tackles FCNs and CFR verification.

The chemists are also knowledgeable about tests to meet packaging standards elsewhere, whether that be Canada, Europe, or Asia.

CSI-style packaging investigations

Roberts says another type of work involves investigating off-flavors and off-odors in a food where the client does not know what's causing it. One of the key suspects can be the packaging.

"We often know the exact pathway to solve the problem," Roberts explains. "This is again where our sensory group works closely with our packaging group to determine the analysis sensory evaluation to be conducted." The sensory group can frequently detect a note that directs the investigation to the analytical side.

Another aspect of The NFL's packaging detective work is in technical services, such as investigating package failures.

"We sometimes work on a package failure before there is a package failure," says Roberts. "We have a program set up now with a leading beverage company that doesn't want a package failure at all. Their new or existing suppliers are required to send us samples before they can submit samples to the beverage company. We verify through sensory evaluation that there are not going to be any off-flavors or off-odors imparted into the beverage."

Roberts says the sensory side of the NFL's business has taken off. "Sensory has taken a really high profile lately, not only in food packaging, but also throughout the food industry. We can barely keep up with the sensory business right now because people are so interested in the sensory aspects of the packaging, the food, the beverage—everything."

The NFL's 'option play'

Another service that The NFL offers packagers is to provide options on what kind of packaging and processes are available for their new product. "Companies can use our pilot plant to try out a couple of different processes on their new product at the same time," Roberts says. "You may not be sure if you want to package a product aseptically, or via hot fill, or by retort."

The packaging operations, such as they are, involve hand-filling and manual sealing. "We can put any product into just about any kind of container there is, but it's done manually," Roberts points out.

The NFL also conducts testing of that packaged foods staple, the tin-plated steel can.
"We do quite a bit of work on can defects for the canned food industry," Roberts says. "If a client is not sure if they've got a seam analysis issue or they have problems with the coating inside of a can, we have a lot of experience in that."

The NFL's clientele is national and international. "A lot of clients source products internationally," says Roberts. "We're seeing packaging materials come out of Korea and China, and so we're working with either the packaging company, or the supplier, or in some cases the food company, and making sure that these products are compliant."

As far as competition, Roberts says the scope of the NFL is unparalleled. "Most of our competitors do one of the things we do, such as product development, or consumer insights, or the chemistry work, or the packaging work. As a whole, we offer a very wide platform of integrated services," she says.
The NFL's take on trends

In terms of trends, Roberts points to—surprise—sustainable packaging as a growing area. "We recently finished some work with a produce-based biodegradable, packaging material that was commercialized," she says. "We do not think sustainability is a fad, we believe it is a trend. We are hearing more about that on the product development side and are expecting more to trickle in on the packaging side, too."

She also sees a trend by CPG companies in downsizing and closing R&D centers, leading to more work for the NFL. "They may not have expertise in a particular area or are focusing on their core products for analyses," Roberts suggests.

Adding to the fuel to the fire is the fact that the high-tech analytical equipment required for gas chromatography, high-performance liquid chromatography, and related lab work is expensive. By contrast, the NFL staff is devoted full-time to analytical work. "We're using our people 100 percent of the time. A food company isn't always using their resources 100 percent of the time, so that adds to their burden," Roberts points out.

Despite the recession and perhaps as a result of downsizing and cost cuts, Roberts says business has been "uncanny. The past couple of years have been very good for us. We have been very successful, and business has been growing. We will continue keep our finger on the pulse of the food industry."

It will be monitoring that pulse from a new location: The NFL is poised to move from Dublin into a new location six miles away in Livermore. Like the present facility, the Livermore facility will have labs and a pilot plant. However, that short move, likely to be done in May, represents a 40-year improvement in offices and labs from the 1960s vintage Dublin building.

Roberts suggests anyone interested in finding out more about the NFL can visit their Web site or can contact her by phone at 925/551-4205.