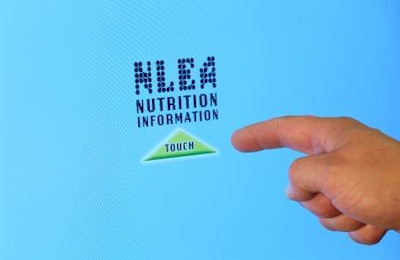 To keep up with consumers' expectations and continue to evolve the shopping experience so that packaging design plays a larger role in the brand experience and purchase decision-making process, we must stop thinking practically and in terms of next steps in the industry.
Instead, we should apply blue-sky thinking and consider that what we think may be possible only far into the future (regardless of the resources may actually be available now). Ask yourself and your package design team, "What if?"
Unfortunately, packaging ideas in the United States are starting to mirror one another too often. While overseas concepts can introduce new product packaging concepts to U.S. consumers, they aren't helping to move the industry forward as a whole. The challenge is to use these great ideas not as a template for our own projects, but as inspiration for what could be for your packaged products.
If you had no budget and no limitations, how would you engage shoppers and create shelf space that really grabs a consumer and makes an impact? Think provocatively and innovatively. Think BIG. Where would you take package design if given the chance? Take your brain for a jog and get the creative juices flowing as you participate in an innovative push in the packaging industry.
Here are 10 "What Ifs" to ponder:
1. What if … shelves used technology to build brand equity?
Using innovative technology, brand-building tactics are maximized to support consumer brand recognition and engage interaction. Grocery store shelves use LCD screens built into shelf strips below products. Current commercials run on these screens to tighten the brand experience, taking integrated marketing opportunities one step further in the retail space.
2. What if … packaging could be changed in an instant?
Revolutionize packaging with interactive technology. Packaging is alive! Through the use of paper-thin LCD screens, brands showcase their graphics in real time. Images and product shots are movies, and appetite appeal is at its tastiest. News and views are updated in a flash to grab the consumer's attention. Animated videos and mini-commercials speak to us on the backs of packs. Through wireless Internet connections, new package information is instantly updated.
3. What if … packaging could be interactive?
Touch-screen paper-thin LCD screen technology promotes interactivity on consumer packaging! This "smart" packaging allows for interactivity through the use of touch-sensitive paper-thin LCD screens. Brand characters wink at us and, when touched, they tell us their stories. Are you allergic to nuts? Touch the nutrition panel and the window expands to fill you in.
4. What if … a package, once purchased, minimized redundant graphics?
Consumers are recognizing the value of great design. This is becoming an increasingly popular trend when considering packaging design. "When I got home and unpacked my groceries, the shampoo bottle I'd purchased appeared to have undergone a metamorphosis! Not only does it looks great, but it complements the clean, minimal look I've created in my bathroom."
Packaging has evolved. A package's graphic content now can be changed once scanned at the grocery checkout point. The barcode activates a change for post purchase use, leaving the consumer with an aesthetically pleasing pack at home. Information required to bolster the product's in-store sale (new flashes and other violating types of communication) appears to be redundant post-purchase. Condiments serve as another example whereby the purchased product is served from the container without the need to be decanted, avoiding additional waste and supporting true convenience.
5. What if … "green" technology were brought in-store for environmentally conscious brands?
A growing number of consumers want products that support environmental efforts. With many emerging organic brands, it's good to assume that environmental consideration takes place within the product's agricultural stages, but how about extending this awareness across the brand's entire journey of life?
The organic brand's "green" life story is complete and holistic: Inks used are completely natural. Transportation of products supports hybrid technology. Packaging displays and refrigeration units in-store are powered by the greenest of means.
6. What if … in-store clutter were eliminated to streamline the shopping experience?
Busy shoppers are always looking for a gap. Take refuge in an "exhibition-style store" where single products are viewed in a gallery-like setting. Using your "Go Shop" scanner, scan item codes to view more information or simply press "add to cart" to purchase. Items will be collated, bagged and made ready for your collection at your convenience, giving you a free moment to enjoy a frappuccino at the in-store café before checking out.
7. What if … products interacted with one another?
How many times have you gotten home, started to unpack your groceries and realized you forgot the perfect complement to one of your snacks? Chips and dip, cookies and milk, peanut butter and jelly were made for each other.
To build on these associations, consumers could benefit from other recommendations, or simply be asked, "Got Milk?" when purchasing cookies, cereal, tea or coffee.
8. What if … packaging could play more honestly to kids (truly kid-friendly)?
To bolster the industry's challenge to fight child obesity, packaging could interact with kids through interactive technology and promote healthful choices, balanced nutrition, and ways to have fun while exercising.
By depressing a button, a "smart" package could tell a consumer, "WOW! Six grams of sugar is enough for the whole day!"
9. What if … information collected about consumers were used to their benefit?
With all the information collected about consumers, specifically on frequent-shopper reward cards, is there an opportunity to pay something back?
Scan your card at your store prior to shopping and receive specific information tailored to you for that day's (or week's) "specials." If you've previously leaned toward meat-free frozen dinners, your statistics should reveal a list of new products suitable for vegetarians. If you're a diabetic, get the lowdown on your store's support for (GI) Glycemic Indexed products.
10. What if … sections of the store used environmental aspects to drive sales?
Creating a total brand experience for shoppers pulls them into the packaging and brand. Using light and sound, the industry could move from high-impact shelf units to dramatic impact shelving.
Taking a cue from the produce misters, which create a "fresh" feel for shoppers, other environmental factors could play into brands around the store. For example, the snack aisle could change seasonally to reflect the events that get people thinking about their favorite snacks. The sound of a football or baseball game could play in the background, with the smell of barbeque or freshly cut grass vaguely recognizable in the aisle to get consumers in the snacking mind-set. Another example would be the sound of a bottle opening and pouring into a tall, frothy glass when visiting the beer aisle.
Each of these ideas just may be possible if you dare to be innovative and ask "What If?"