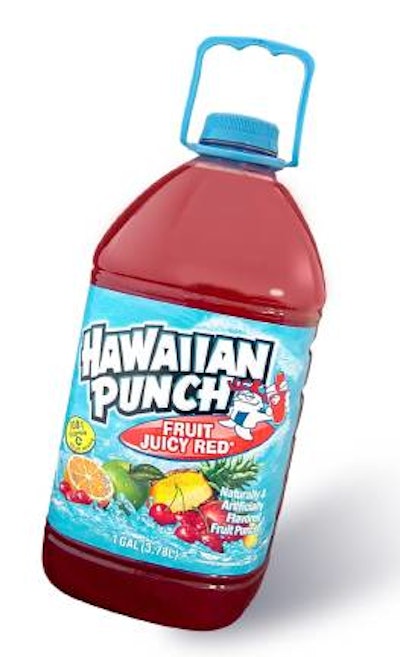 Deciding which packages were worthy of winning AmeriStar Awards was an exhilarating experience for a panel of 18 judges evaluating more than 100 entries spanning 14 categories.
Conducted on June 24, 2005, at IoPP headquarters in Naperville, IL, judging was based on package innovation, protection, economics, performance, marketing, and environmental impact.
Twenty-eight packages were chosen as winners across categories including: 4 winners in the food category; 1 in food–institutional; 3 in beverage; 4 in health & beauty aids; 4 in household products; 1 in outdoor & gardening; 3 in electronics; 1 in displays; 2 in other retail; 1 in pharmaceutical/drug; 1 in medical device; 1 in regulated; 2 in promotional.
Top winners included The Sherwin Williams Company's "Ready-to-Roll" paint container, which won the AmeriStar Best of Show Award, sponsored by Lansmont Corporation. The 2-1/2 gallon paint container features a comfort handle, integrated pour spout, and a built-in roller tray that eliminates having to pour paint into a separate paint tray, providing an overall cleaner project.
Packaging World reported on this development in the article Convenience strikes again at Dutch Boy published in May.
Cadbury Schweppes Americas Beverages' "Hercules" 128-ounce PET bottle for Hawaiian Punch™ and Mott's™ won the 3M Integrity Award, sponsored by 3M. The "Hercules" PET bottle integrates cost savings, environmental considerations, and ease of manufacture to form an efficiently designed package that maintains functionality as well as brand equity on shelf.
Awards will be presented to winners during PACK EXPO Las Vegas at 11:00 a.m., September 27, 2005, at IoPP Booth # C755.
To see the complete awards coverage including images at the IoPP site, use this link.
Companies in this article