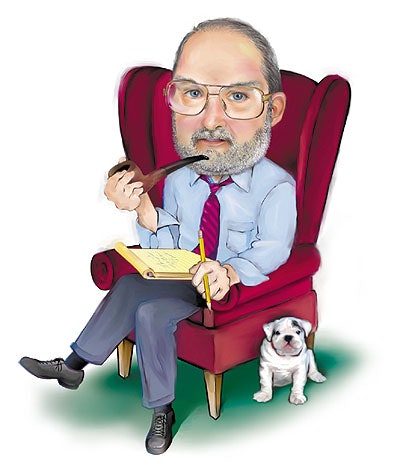 But in town and out in the country, sparkling holiday lights were almost everywhere. Lighted reindeer were especially numerous, though they were clever enough to keep out of sight until the deer hunting season had concluded.
Holiday decorating, I think, is a pretty strong indication of consumer sentiment. When money is tight and the family budget is uncertain, I think there is less time and inclination to decorate and pay for the power that decorates one's property and shows the family's holiday spirit. So the abundant displays this year are an indication that many families are optimistic about the economy.
A similar phenomenon seems to be occurring in packaging. Let's hope it's because manufacturers are also optimistic.
Packagers are learning about new techniques to print and enhance packaging materials that are being employed even when they appear to be totally beyond budget limitations. Packaging materials, for the first time in a long while, are being sent halfway round the country—and sometimes offshore—just to receive some specialty appearance enhancement, only to be returned to the manufacturer for final use as packaging.
In fact, I've heard from friends in the converting end of our business that there are serious concerns that neither distance nor cost makes much difference anymore when it comes to unusual specialty decorating. The concern is that if package printing alone can be sent to distant converters, then domestic converters are in danger of losing a primary competitive edge—turnaround time—that they can demonstrate to a potential customer.
Yet at the same time, we continue to hear that project timetables are being shortened, sometimes alarmingly so. How do these two phenomena operate when they would seem to be diametrically opposed?
Today, it would appear that some manufacturers will go to virtually any distance to create a package that they believe will knock the socks off a potential buyer for one of the major mass merchandise chains. Or as some have suggested, perhaps it's just an extension of the manufacturing climate: If a company can, with relative ease, have a product manufactured in a remote location, why not send the packaging on a similar mission for some special enhancement?
Think about the implications if this globalization of package decorating should become as common as globalized product manufacturing has become.
We've talked with more than one packaging professional who candidly admitted that packaging was being produced overseas because there were far less rigorous environmental regulations in place. So certain materials could be used there in decorating that might not be permitted in converting production in the United States.
Once again—much as with cheap labor, unsafe plants or government-subsidized industries—we feel the playing field tilting against safe, regulated converters operating here in the West. Although this confers another special advantage to unregulated overseas facilities, it's important that we as consumers understand the broader implications of these materials.
If, for example, the offshore converting plants can use with impunity solvent chemicals that are no longer permitted in North American operations, we should examine the reasons that those materials have been banned. If it's because they were deemed unsafe for workers to handle, we as a nation should urge officials in other countries to examine the evidence that caused the Occupational Safety and Health Administration to limit their use in this country.
If there was a concern with migration of chemicals into the product being packaged with potential health effects on the consumer who uses the product, then we have a far different issue.
As more and more of these products are being packaged at the point of manufacture, it's vital that manufacturers and the government ensure that packaging materials produced and converted overseas meet the same safety standards as U.S.-produced packaging. Just as we have safety standards for all those holiday lights.
See an archive of Arnie Orloski's Pipeline columns at www.packworld.com/pipeline.
Arnie can be reached at orloski@packworld.com