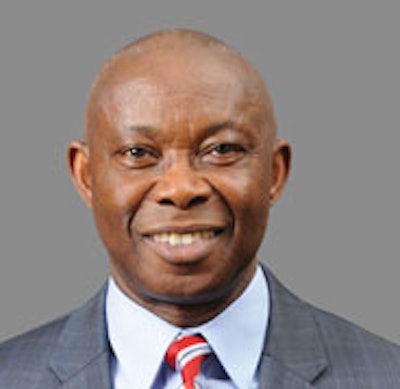 • The circular economy is real, and it will have a significant impact on packaging. We're moving into an era of make/use/reuse and out of the era of make/use/dispose. Do you realize that packaging constitutes one third of all plastic waste? So if you're not designing for re-use or repurposing, you are in trouble. The idea of making packaging and throwing it away is over. We're all being challenged to do much better.
What's keeping us from having a circular economy? It's partly due to lack of governmental and regulatory oversight. We can't expect society to effectively embrace a circular economy until regulatory guidance is in place. Regulatory oversight is largely responsible for Germany's ability to recycle 97% of PET when the U.S. recycles only 27%. Why can't we learn from these other models? But it can't be government alone. Also important is the education of the consumer. Trade associations are in a great position to make a difference. At GMA (Grocery Manufacturers of America) we are looking at some exciting ideas. And finally, I think there needs to be more collaboration like we saw when Coke wisely chose not to prevent me from bringing plant bottle technology to Heinz when I left Coke. There has to be a convergence of interests when it comes to developing the infrastructure that will be required before the circular economy can flourish. The other advantage of this collaborative approach is that it brings economies of scale with it.
• The connected package is upon us. The first moment of truth concept has been replaced by the zero moment of truth. The consumer will use a hand-held device to already know everything about a product or package before even entering the store—where the product is sourced, how it's made, how sustainable it is, and so on. Taking it a step further, the connected package is the platform or conduit to effective e-commerce.
• Personalization of food packaging is around the corner. Where we're at now is more like mass customization. Products and packages will soon be truly tailored to individual preferences, to individual palates. Inevitably this will mean smaller portions, not necessarily in every case but certainly in some. And with smaller portions comes a dramatic increase in surface area to volume ratio. This will require new technologies and new packaging to keep product from deteriorating.
• The concept of IoT leads inevitably to IoP—Internet of Packaging. Packaging materials will communicate directly with consumers and with brand owners.
• Food waste in the next five to 10 years must be a primary concern and focus. People are starving, yet we are producing enough food to feed them all. If we minimize food waste, we can do a better job of feeding people.
• Multilayered plastic packaging is not compatible with the notion of a circular economy, so we need to look at new materials, new sealant and adhesive layers. I'm seeing some promising things out of Scandinavia and Japan.