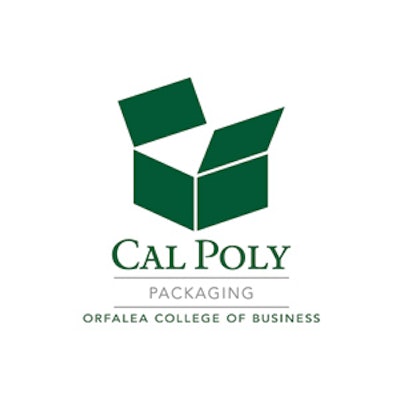 But because the majority of these petroleum-based materials are non-biodegradable and end up in landfills, new alternatives have been pursued in the last two decades. Technological advances and breakthroughs stemming from these pursuits have ushered us into a new era of bio-based plastic materials and the possibility of "greener" chemistry.
The idea, of course, is to replace the petro fossil carbon or petroleum-based chemicals in traditional plastics with a bio-renewable carbon, which reduces emissions of greenhouse gases. The petroleum-derived monomeric units, primary building blocks of plastics, which have been traditionally used to make plastic, are replaced with bio-derived chemicals such as lactic acid or succinic acid, for example. Many packaging professionals are bullish on materials such as Poly(lactic acid) (PLA), Polyethylene furanoate (PEF), and Poly(butylene succinate) (PBS). The global sales of biopolymers are expected to grow by compounded annual growth rate (CAGR) of about 15% from $2.4 billion in 2013 to $4.8 billion in 2018. According to a recent report, the market for PLA alone, one of the leading bio-based, biodegradable, and compostable plastics, is projected to grow to 600 kTPa (kilotons per annum) by 2025.
Usually it's assumed that the manner in which a plastic material begins its life has a direct bearing on its end-of-life scenario. In other words, if it's bio-based it must biodegradable. But the degradability of a plastic is dependent on its chemical structure, specifically the repeating units in its structure. Thus, not all bio-based plastics are biodegradable, just as not all biodegradable plastics are derived from biomass or bio-based monomers.
Recently some countries have started deriving traditional petroleum-derived plastics such as polyethylene and polypropylene from sugar cane. Although these are bio-derived, they can end up sitting in landfill for hundreds of years. The availability of landfill is a constraint, and building landfill sites is an additional cost to the economy. So the ideal scenario would be to convert the bio-mass into materials that can be composted at their end of the life. The compost can again be used as a valuable input for organic farming, bringing about what some are calling a "bio-economy."
In North America, the feedstock most commonly used to make biopolymers is corn. Some are projecting that corn and other cellulosic feedstocks will only become increasingly important players in the business of extracting monomers for bioplastics in the coming decades. Others are wondering if the recent crash in crude oil prices will make biopolymers less attractive from a bottom line perspective. It should be interesting to watch.
Ajay Kathuria ([email protected]) is Assistant Professor, Industrial Technology, at California Polytechnic State University.