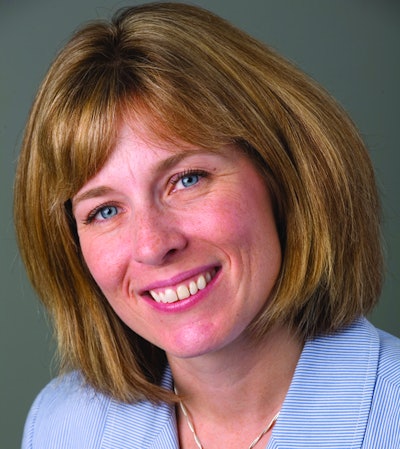 L'Abbe pronounced that if the U.S. recycled all of the PET already in existence, we would never have to use virgin material again. That year, Ice River Springs was the top winner of the Greener Package Awards, chosen for being the first bottled water producer in North America to manufacture its own recycled PET resin, as well as the first water bottler worldwide to produce a 100% rPET bottle in-house.
At the time, the company's next goal was to be able to produce and print its own shrink film from recycled material for its bottled water multipacks. The hurdle, L'Abbe explained—and one it encountered with PET as well—was the lack of available materials. "There is a breakdown in the collection system," he said, adding that until packaging materials are perceived to have value, the problem will remain. "Once there is value to the material," he said, "economies will develop to collect it." (Recent statistics peg the U.S. recycling rate for PET at only 30.8%.)
Since my 2011 conversation with L'Abbe, the packaging community, which has struggled for years to define sustainability and what it means for packaging, seems to have come to the same conclusion as L'Abbe: Recycling is one of the greatest tools available to address the impending threat of global resource scarcity. Packaging materials, once seen as waste, are now starting to be viewed as valuable resources.
In fact, at the 2011 Sustainable Packaging Symposium, sponsored by Greener Package, Tony Kingsbury, executive-in-residence, Center for Responsible Business, UC Berkeley, and an executive for Dow Chemical, envisioned a time in the future when landfills will be protected by Mad Max-like guards overseeing the valuable materials within. "We can't continue to bury or litter our plastic molecules, not bury our steel or aluminum or paper," he warned. "We must keep the molecules in play by recycling them…instead of burying them where we are going to be criticized by our grandchildren for putting them in a big hole."
In the last couple of years, the issue of recycling has gained tremendous momentum within the packaging community, with associations and work groups forming at a rapid pace to address the issues of collection and technical challenges within the recycling stream. The Full-Wrap Label Consortium is looking at solutions for PET bottles with full-body shrink labels; The Foodservice Packaging Institute is working to recover more cups, containers, boxes, and bags; the Coalition for Resource Recovery is conducting pilots with foodservice chains and is looking for a solution to replace wax-coated corrugated shippers with new additives to allow for recycling; and the Sustainable Packaging Coalition has conducted a comparative study of the recycling strategies of other countries and has introduced the How2Recycle label for retail packaging—to name a few.
But one of the most comprehensive efforts I have seen so far and one that promises the greatest impact on the U.S. recycling system is the one spearheaded by AMERIPEN (the American Institute for Packaging and the Environment). In the few short years since it was formed, the association has uncovered a wealth of information through its 100 Cities Survey on best practices used by U.S. cities to increase recycling. A Product Recovery Knowledge Map (PRKM) and a white paper, "Analysis of Strategies and Financial Platforms to Increase the Recovery of Used Packaging," offer stakeholders across the packaging value chain hard data and analysis to help them balance the need for efficiencies in waste recovery with the financial realities. AMERIPEN's next goal, according to a July 2013 webinar, is to determine a strategy for intervention moving forward. 
Given the association's tremendous energy and dedication thus far, I predict AMERIPEN will give U.S. municipalities the tools they need to "keep the molecules in play."