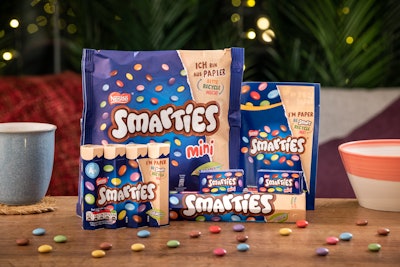 The Paper Manufacturers Association of South Africa (Pamsa) conducted a global study of 16 countries and the "Trend Tracker Survey," revealed that most consumers prefer paper packaging for their online orders, citing its environmental benefits and ease of recycling. This preference is not just a passive inclination or an online-only preference as many consumers are actively adjusting their habits to incorporate more paper-based packaging solutions.
The survey, conducted by Two Sides, delves into consumer attitudes towards print, paper, and packaging, with a keen eye on environmental consciousness and online shopping habits.
The attributes of packaging materials were scrutinized by consumers, who rated them against various criteria. Paper and cardboard emerged as the preferred materials in most categories, including environmental friendliness, cost-effectiveness, and practicality. This preference is not without merit, as the recycling rates for paper and paper packaging are significant, though still trailing behind metal packaging.
Retailers are not immune to these consumer trends. There is a strong call for retailers to adopt packaging return systems and to eliminate plastic from their packaging solutions. Consumers are even willing to change their shopping habits to support retailers that align with their environmental values.
The responsibility for reducing non-recyclable, single-use packaging is shared, with consumers looking to governments, individuals, and the packaging industry to take action. As one example, South Africa's EPR regulations are a step in this direction, imposing levies on packaging materials to encourage more sustainable practices.
The industry is responding to these consumer demands. Nestlé's use of engineered paper for Smarties packaging exemplifies this trend.
As the packaging and processing machinery industry observes these shifts, it becomes clear that sustainability is not just a buzzword for consumers but a tangible goal that consumers incorporate into purchase decisions. The preference for paper is more than a trend; it's a conscious choice for a more sustainable future.